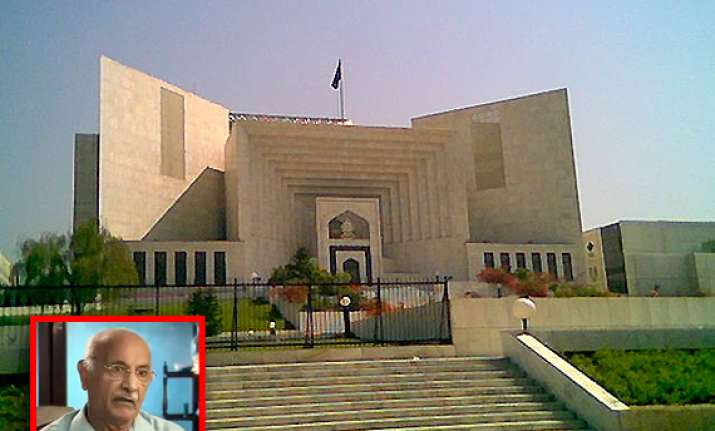 Islamabad, Jan 23: Pakistan's Supreme Court will hear next month a 16-year-old petition filed by former air force chief Asghar Khan regarding the funding of politicians by the country's powerful spy agency ISI. 

The apex court set February 29 as the date for hearing the retired Air Marshal's petition that was filed in 1996. 

Khan, who recently announced he would merge his Tehrik-e-Istaqlal party with Imran Khan's Tehrik-e-Insaf, had filed the petition against retired army chief Gen Mirza Aslam Beg, former Inter-Services Intelligence (ISI) chief Lt Gen Asad Durrani and Younis Habib of the Habib and Mehran Banks. 

The first Commander-in-Chief of the Pakistan Air Force had accused the persons named in the petition of disbursing public money to politicians and misusing the funds for political purposes.

The cricketer-turned politician and Khan had recently urged Supreme Court Chief Justice Iftikhar Chaudhry to take up the petition to punish politicians and political parties that had received funds from the ISI.

Several key leaders of the main opposition party PML-N are among those who were accused of having received money from the ISI to run election campaigns.

"Political parties that have been getting money from the intelligence agencies don't have any right to rule the country," Imran said recently.