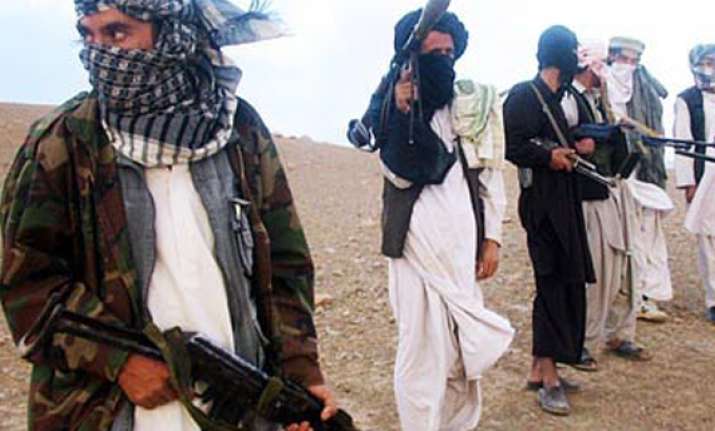 Islamabad, Jan 5: The Pakistani Taliban today dumped the naked and bullet-riddled bodies of 15 paramilitary personnel kidnapped two weeks ago in the lawless tribal belt and vowed to take "harsh revenge" for operations against militants by the security forces.

The bodies of the personnel from the paramilitary Frontier Constabulary were found in a field in Spin Tal area of North Waziristan Agency this morning, local residents said. All the bodies were naked and had bullet wounds, security officials told the media.

The Tehrik-e-Taliban Pakistan claimed responsibility for the brutal murders and spokesman Ehsanullah Ehsan said in a statement emailed to journalists that the security personnel were killed in retaliation for the detention of female family members of militants killed during an operation in Khyber Agency on December 31.

The kidnapped security personnel were killed after authorities turned a "deaf ear" to a warning from the Taliban to release the captured women, Ehsan claimed.

"We again warn the government that we will take more harsh revenge for yesterday's operation against TTP in Balochistan," he said.

Heavily armed Taliban fighters had kidnapped the 15 personnel when they launched a pre-dawn attack on the Frontier Constabulary's Mullazai Fort in Tank district, located near South Waziristan Agency, on December 23.

The Taliban subsequently demanded the release of some militants in exchange for the paramilitary personnel.

Reporters in the tribal belt said the Taliban were angry at the arrest of several female relatives of militants during the operation in the Khyber Agency on December 31.  Officials said a wanted Taliban commander, Kamran Khalid, was among 12 militants killed in that operation.

The kidnapped Frontier Constabulary personnel were killed just days after five Taliban factions of Afghanistan and Pakistan formed a new grouping and pledged to stop killing innocent people and kidnappings for ransom.

Though the other factions of the new Shura-e-Murakeba said they would stop targeting Pakistani security forces, the Tehrik-e-Taliban Pakistan has said that it will continue attacking Pakistani troops.

The Shura or council was formed as part of a deal worked out at the intervention of the Taliban's elusive supreme commander, Mullah Mohammad Omar.

The Taliban factions came together in the new Shura against the backdrop of reported talks between Pakistan's security establishment and militants.

There have been conflicting claims about the Tehrik-e-Taliban Pakistan's participation in these talks.

The group's deputy chief Maulvi Faqir Muhammad has said that talks were going on with the government but spokesman Ehsan denied the claim.