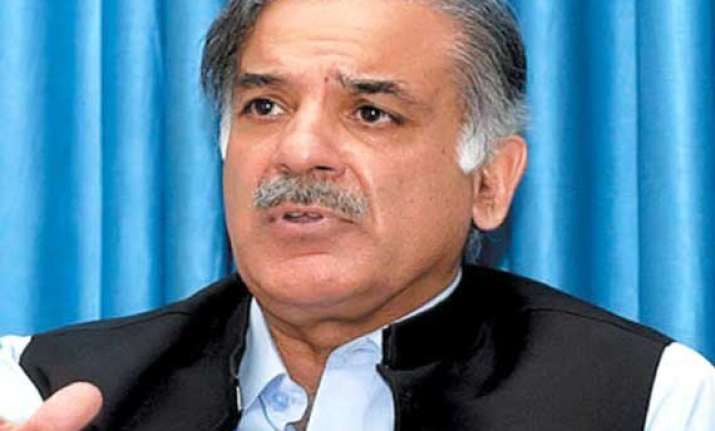 Lahore: A Pakistani journalist today hurled a shoe at Punjab Chief Minister Shahbaz Sharif to protest the attempt on the life of prominent TV anchor Hamid Mir.
Security officials overpowered the journalist and removed him from the hall of Pearl Continental hotel here where Sharif was addressing a South Asia Labour Conference attended by representatives of SAARC countries.
The journalist, Imdad Sadheer, belongs to Awaz Web TV, a Sindhi publication.
"Your government has done nothing to arrest the attackers of Hamid Mir," Sadheer shouted and threw his shoe at Sharif.  The shoe just fell ahead of the chief minister.
However, Sharif kept his cool and said, "Freedom of expression is the right of every citizen. The journalist community cannot be blamed for the act of one journalist".  He said the government condemned the attack on Mir and he also ordered the release of the journalist.