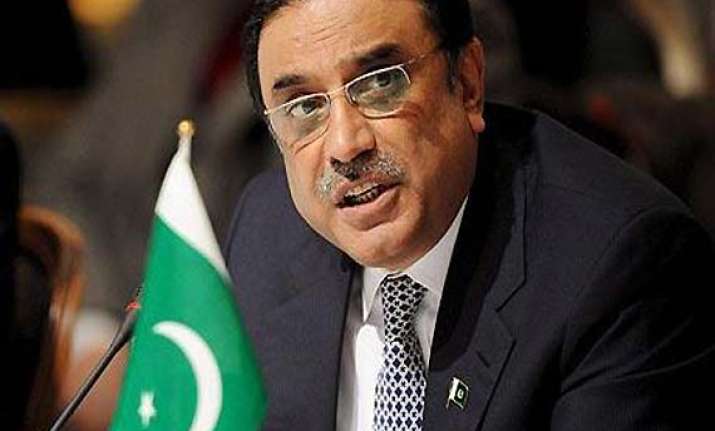 Lahore, Nov 21: In what could spell trouble for Pakistan President Asif Ali Zardari, a court today said it would hear a contempt of court petition filed against him for holding the political post of chief of the Pakistan People's Party on a day-to-day basis from December 5. 
A five-judge bench of the Lahore High Court headed by Chief Justice Umar Ata Bandial made the observation when it resumed hearing Munir Ahmad's petition against Zardari for holding a political office and indulging in political activities despite the High Court's suggestion last year that he give up the post of PPP chief.
A K Dogar, the counsel for Ahmad, argued that Zardari was also violating a recent order issued by the Supreme Court that said the President should be non-partisan and have no political affiliations.
The Chief Justice then said the court would decide the immunity enjoyed by the President under Article 248 of the Constitution.
When Wasim Sajjad, the lawyer for the federal government, said he would be unable to appear before the High court due to his engagement in a case in the Supreme Court in Islamabad, Chief Justice Bandial said the matter would be adjourned till December 5, after which the case would be heard on a day-to-day basis.
The petitioner told the High Court that the President had not dissociated himself from his political office as was expected by a full bench of the High Court in its decision issued last year.
He said the President had not followed the High Court's suggestion or stopped "misusing" the presidency.  The petitioner contended that the use of the presidency for partisan political activities by Zardari was illegal and amounted to contempt of court.
He asked the court to issue the President a show-cause notice and punish him for contempt of court.