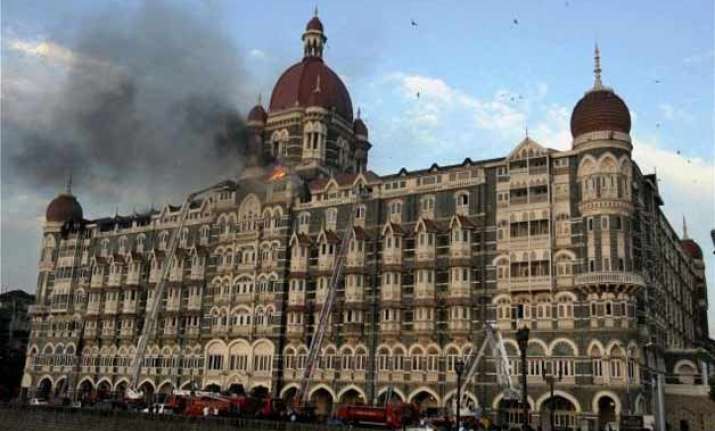 Lahore: A Pakistani court holding the trial of seven Mumbai attack accused, including mastermind Zaki-ur Rehman Lakhvi, today adjourned the hearing till May 20 without any further progress in the case.
"Neither the Inspector General Police, Islamabad submitted the record regarding the security threats to Lakhvi nor the Mumbai case record was presented in the trial court today on which the judge adjourned the hearing till next Wednesday," a court official said after the hearing.
He said an official in the office of IG Islamabad requested the court to give it more time to file a reply in this regard.
Regarding retrieving the Mumbai case record from the Islamabad High Court, the trial court was informed that a formal request from the prosecution had been made to the registrar of high court and it was waiting for its response.  
On the previous May 6 hearing the judge of the anti-terrorism court in Islamabad who held the proceedings at the Adiala Jail, Rawalpindi directed the IG Islamabad to submit a reply in court on the next hearing (May 13) about the security threats, if any, that Lakhvi faces.  
The judge had sought reply from IG Islamabad on Lakhvi's application requesting the court to exempt him from appearing in court in the Mumbai case as he claimed he is facing serious threats to his life from a foreign intelligence agency and a Taliban wing.
The Mumbai case record was transferred to the IHC in the first week of this January when the federal government challenged the bail to Mumbai attack mastermind Lakhvi.  
No proceedings have been virtually held since the trial court granted bail to Lakhvi on Dec 14, 2014.  On April 10, Lakhvi was released from Adiala Jail in Rawalpindi after the Lahore High Court suspended his detention under a security act.
The Islamabad High Court has given a two-month deadline (by mid-June) to the trial court to conclude the case.  LeT operations commander Lakhvi, Abdul Wajid, Mazhar Iqbal, Hamad Amin Sadiq, Shahid Jameel Riaz, Jamil Ahmed and Younis Anjum have been charged with planning and executing the Mumbai attack in November, 2008 that killed 166 people.