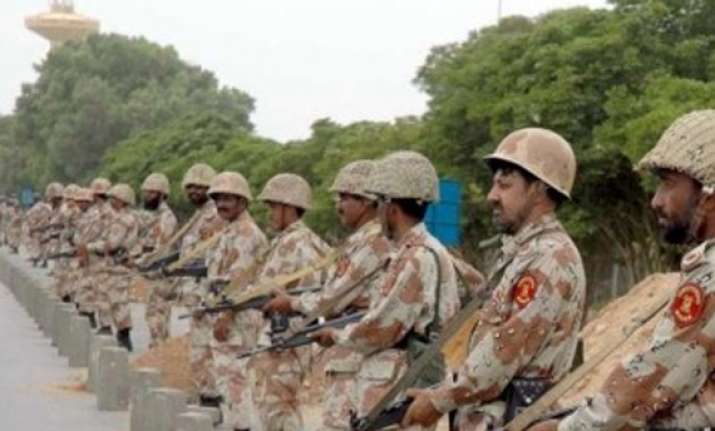 Dera Ghazi Khan, Jun 10:
Five girls were allegedly gang raped by border military police personnel near Fort Monroe in Dera Ghazi Khan,  Express News reported.
The girls, who were visiting Fort Monroe, recorded their statements saying that the policemen took them to a check post for "routine checking" where they raped them.
A case was registered against five people identified by the girls but only three of the accused were arrested, whereas all policemen present in the police station were suspended.
Armed personnel of the tribal belt had surrounded the police station of the border military police in Fort Monroe after the incident and restricted the criminals in the police station. They had not allowed the police to shift them to Dera Ghazi Khan for investigations.
The three arrested personnel were taken into custody by armed residents of the tribal area who had taken them to their homes. The border military police have been in negotiations with the armed tribal residents to hand over the criminals, so they can be presented in the court tomorrow.
Border military police commandant Tariq Ali Basra said that strict action would be taken against those involved.
"We have suspended all 14 personnel who were present in the station," said Basra. "Three were suspended on the straightforward allegations on them whereas the rest were suspended for negligence."
He further said that a preliminary inquiry had been completed upon which the FIR was lodged.
"Now, there will be a legal investigation based on the FIR which will reveal the degree of involvement of each accused," said the commandant.
The girls, according to Basra, revealed little about themselves. "They did not give any address. They just said that they were from Lahore," said Basra, stating that the girls were hesitating in giving any information about themselves.
"Even the man who was accompanying them was not related to them. He told me one of the girls was his friend since eight months and she and her friends came here sightseeing."
Basra said that the accused did not have a history of offences and this was the first accusation against them.
Incharge maternity ward DHQ Dera Ghazi Khan, Dr Azra Saeed, has sent the DNA samples of all victims to a laboratory in Lahore for verification of the gang rape.