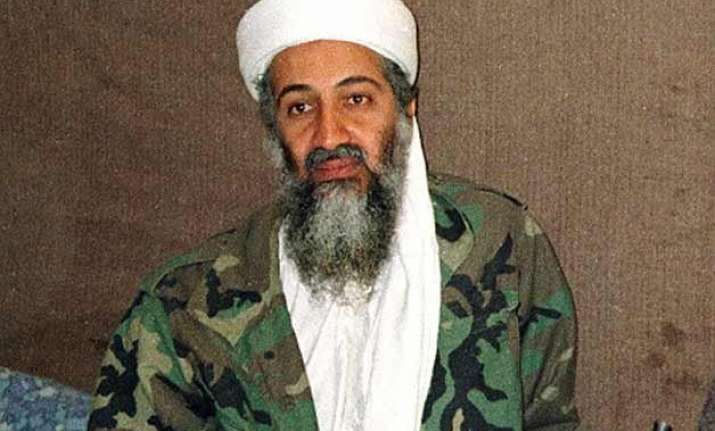 Washington: Frustrated by living in isolation in a safe house in Pakistan's Abbottabad town, Osama bin Laden wanted to move to another location months before the US commando raid that claimed his life. 
Months before he was finally found by the CIA and killed, bin Laden wrote that it might be time for him to move. 
In a letter voicing deep frustration with the isolation at his compound in Abbottabad, the al-Qaeda leader contemplated a departure. 
"I think that I have to leave them," bin Laden wrote, referring to the two Pakistani brothers who sheltered him and served as his primary connections to the outside world. 
"But it will take few months to arrange another place where you, Hamza, and his wife can join us. I ask for your forgiveness and I hope you will understand the situation and pray that God makes it easy to reunite, God willing," Osama wrote to his wife Khairiyah. 
Less than six months later, in May 2011, US Navy SEALs descended on the compound, killing bin Laden and his Pakistani caretakers. 
Khairiyah, whom he had addressed in the letter and who ultimately joined him in Abbottabad, was captured and turned over to Pakistani authorities. 
The letter is part of the trove of newly-declassified documents recovered during the raid on bin Laden's compound that were released yesterday by the Office of the Director of National Intelligence. 
Some of the most compelling messages in the collection describe the toll of that existence, including the letter that he composed in 2011 to his wife Khairiyah, who was among a contingent of family members who had taken refuge in Iran. 
In the three-page document, bin Laden recounts his efforts to reunite his family, but he says his proposals for doing so were rejected by Abu Ahmed al-Kuwaiti and his brother, who were responsible for protecting the al-Qaeda leader and whose families also lived at the compound. 
"They are getting exhausted - security-wise - from me staying with them and what results from that. They have reached a level of exhaustion that they are shutting down, and they asked to leave us all," bin Laden wrote. 
Bin Laden wrote that he proposed compromises, including allowing Khairiyah to visit only temporarily, or having her replace one of the other residents so that the number of people staying at the compound would not increase. 
All were rejected by his protectors, bin Laden wrote, prompting him to consider the possibility of leaving them. 
His willingness to contemplate a risky relocation suggests a level of desperation after years in which he had rarely ventured outside the concrete walls of the three-story compound.