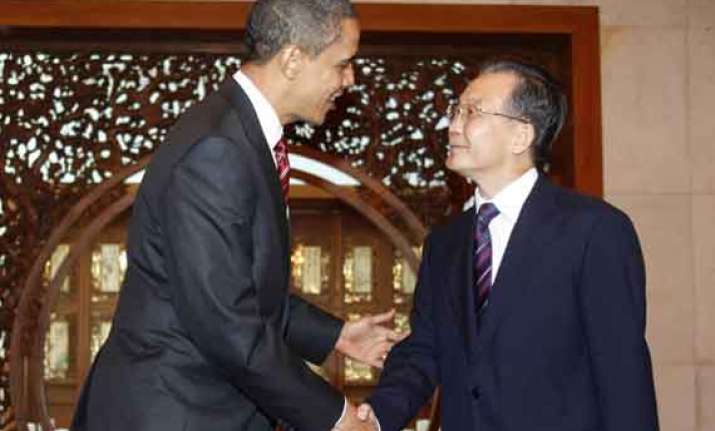 Phnom Penh, Cambodia, Nov 20: President Barack Obama says the US-China relationship is "cooperative and constructive'' and that it's important that the two nations set "clear rules of the road'' for trade and investment.
Obama conveyed this message Tuesday to China's outgoing premier, Wen Jiabao (wihn jah-bow), before the two met alone on the sidelines of a summit of Asian countries taking place in Cambodia.
Wen congratulated Obama on his re-election on behalf of China's outgoing and incoming leadership.
The meeting most likely was Obama's last with Wen. He and Chinese President Hu Jintao (hoo jihn-tow) are stepping down in China's first leadership transition in a decade.
Despite tensions between the two economic powerhouses, Hu said he and Obama share the view that the U.S.-China relationship is one of the most important in the world.