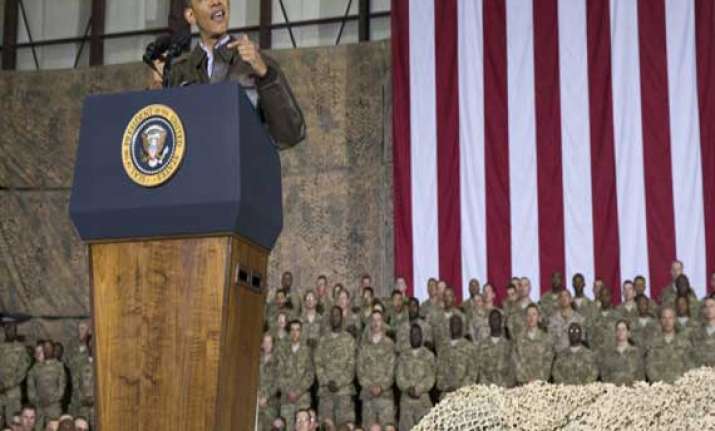 Bagram Air Field, Afghanistan: President Barack Obama slipped into Afghanistan for a surprise visit today to make clear that the US was likely to maintain a limited role here even after its combat mission ends this year and America's longest war comes to a close.
"America's commitment to the people of Afghanistan will endure," he pledged.
Speaking to troops on this sprawling military base, Obama said the war had reached a pivotal point, with Afghan forces assuming primary responsibility for their country's security.
While many of the 32,800 US forces now in Afghanistan will leave in the coming months, Obama said a continued military presence could help protect gains made during nearly 13 years of fighting.
"After all the sacrifices we've made, we want to preserve the gains you have helped to win," Obama said.