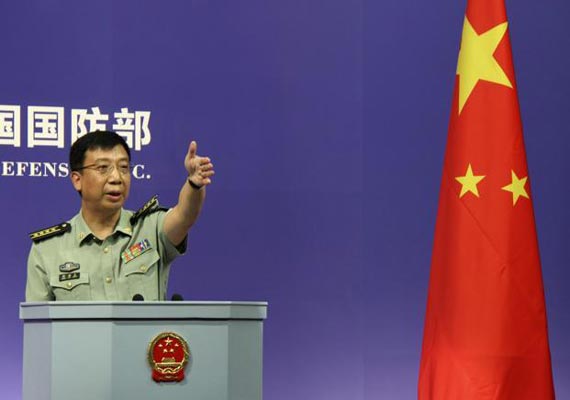 Beijing, Jul 25: The Chinese military today refuted reports of incursions by its troops into Indian territory, saying the claims do not accord with facts.
"Chinese border defence troops always remained on the Chinese side of the Line of Actual Control," state-run CCTV quoted a Chinese Defence spokesman as saying.
"We are committed to enhance stability in the China-India border region. Some Indian media report about alleged incursion do not accord with facts," the spokesman said.
The denial was carried as part of the channel's report on the just concluded meeting in New Delhi on the joint working mechanism for consultation and coordination of India-China border affairs.
The meeting of the 18-month-old mechanism was held in the backdrop of a series of incursions by the People's Liberation Army troops at various places, raising concerns in India.
This was the first meeting on border mechanism since the three-week standoff in April at Depsang Valley in Ladakh.
Besides the mechanism, the two countries are currently discussing a Border Defence Cooperation Agreement (BDCA) to make the functioning of working mechanisms more efficient to avoid incidents like incusrsion in the Depsang Valley.
There has been a spate of incursions by Chinese troops in Ladakh region of Jammu and Kashmir, with five such incidents witnessed within a period of 11 days from July 12.