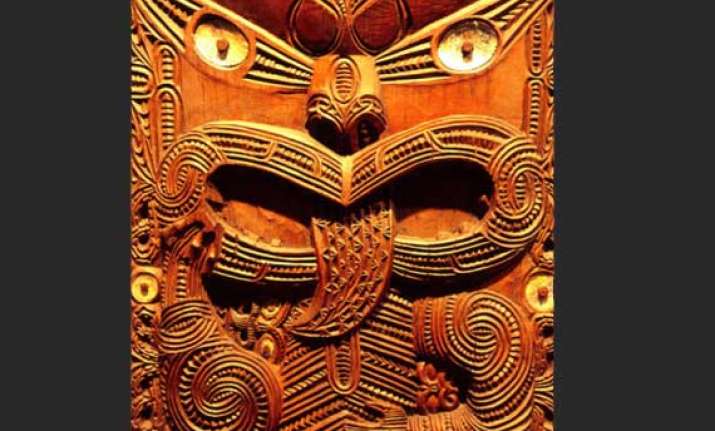 Wellington: Five historic wooden panels carved by New Zealand's indigenous Maoris have been returned to the country from Switzerland more than four decades after they were illegally exported, a senior government minister announced on Friday.
The famed Motunui Panels - five late 18th century carved panels that comprise a masterpiece of Maori art - came back to New Zealand after intense legal battles, Xinhua reported.
"The Motunui Panels are objects of huge cultural and historical significance as well as being extraordinary works of art," Christopher Finlayson, New Zealand's minister responsible for negotiating with Maori iwi (tribes) over redress for historical injustices, said in a statement.
Forming the end wall of a pataka (store house), the five panels were recovered from a swamp near Motunui, in Taranaki on the west of New Zealand's North Island in 1972.
The panels were carved before 1820 by artists of the Te Atiawa iwi, and were most likely hidden in the swamp for safe keeping during a period of inter-tribal war.
Shortly after their discovery in 1972, the panels were illegally exported, without the knowledge of the government, and were later sold, under falsified documents of provenance, to a private collector, George Ortiz.
Successive governments made efforts to secure the return of the panels in 1978, 1983, 1985, 1995, 2005 and 2007, said Finlayson.
The New Zealand government sought to have the panels returned in a 1982 case before the House of Lords in London.
While the case was unsuccessful, the judge ended his decision with a firm statement that governments should pursue an international convention to allow the retrieval of works of art of historical and cultural importance.
The case directly led to the Commonwealth Government Secretariat Scheme for the protection of cultural heritage and, ultimately, to the Unesco Convention on the Means of Prohibiting and Preventing the Illicit Import, Export and Transfer of Ownership of Cultural Property and the Unidroit Convention on Stolen or Illegally Exported Cultural Objects.
In March, New Zealand officials travelled to Geneva to meet the Ortiz family and negotiate the return of the panels, which arrived back in the country last week.
"The Ortiz family entered into good faith negotiations with the New Zealand government, honouring the memory of their father George Ortiz and his desire to see the panels returned to New Zealand, in reaching this historic agreement," Finlayson said.
The statement gave no details of the terms of the agreement.
The panels will be stored at Te Papa, the Museum of New Zealand, in Wellington until a final decision is made on their future.