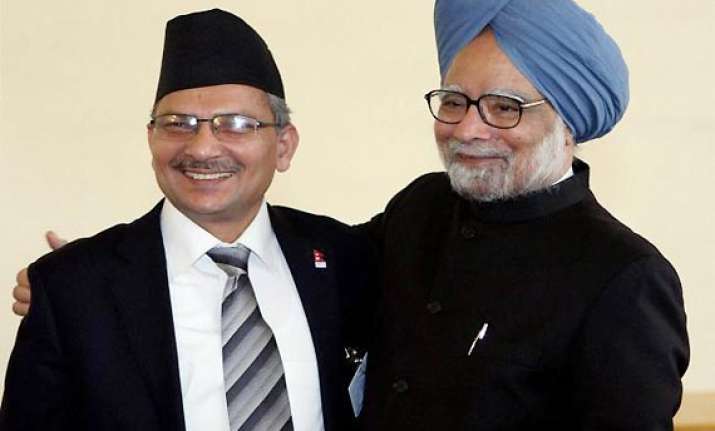 Kathmandu, Oct 19: Nepalese Prime Minister Baburam Bhattarai on Wednesday sacked Defence Minister Sarad Singh Bhandari, a prominent Madhesi leader for allegedly making secessionist remarks, days after a Maoist leader was shown the door.

The prime minister, who is embarking on his maiden trip to India, was under intense the pressure from main opposition parties Nepali Congress and CPN-UML for removing the Madhesi leader for his anti-national remarks.

 Bhandari was relieved from duty at the recommendation of his party Madhesi Peoples Rights Forum (MPRF)-Democratic.

Earlier this week, Land Reforms Minister and Maoist leader Prabhu Sah was relieved from the post for his alleged links in the murder of a Hindu youth leader Kashi Nath Tiwari last year.

Addressing the Legislature-Parliament in the capital, the prime minister announced that  Bhandari and Sah have been relieved from their ministerial posts on the recommendation of their respective parties.

Nepali Congress and CPN-UML had blocked the Parliament proceedings nearly for a week asking the Prime Minister to sack the two ministers.

Home Minister and chairman of MPRF-Democratic Biajaya Kumar Gachhadar has been given the responsibility of the Defence Ministry while Maoist leader and Minister for Local Development Top Bahadur Rayamajhi would look after the Land Reform Ministry.

Reacting to this  Bhandari said that he did not resign from the post.

"It is the party which decided to withdraw my name from the cabinet," he said.

He alleged that the move to sack him was a conspiracy hatched against the marginalised Madhesi people who are fighting for more rights and representation.