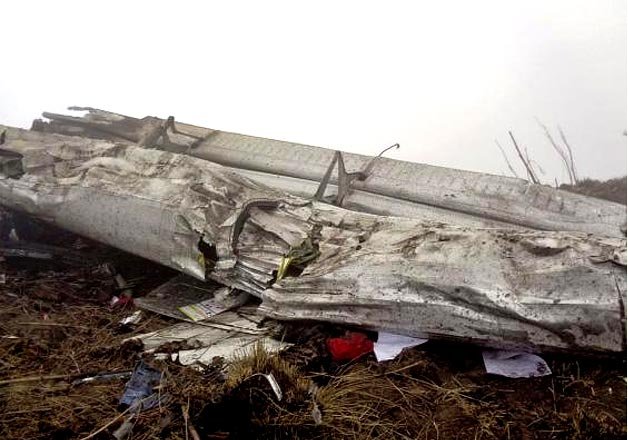 Kathmandu: A small plane with 11 people on board on Friday crash-landed in a remote area in western Nepal, the second aviation accident in the country within three days.
The plane belonging to Air Kasthamandap crash-landed at Chilkhaya in Kalikot district.
There were 11 people on board the plane. Two crew members-- Captain Dinesh Neupane and co-pilot Santosh Rana -- have been feared dead, according to Banke's Nepal Police SP Tek Bahadur Rai.
The accident site is at least four hours' trek from the nearest town. Police and army rescuers are on their way to the site.
On Wednesday, 23 people were killed in a plane crash in central Nepal.
Since 1949 - the year the first aircraft landed in Nepal - there have been more than 70 crashes involving planes and helicopters, in which more than 700 people have died.
In 2012, child actor Taruni Sachdev and mother Geeta Sachdev were among 15 people killed when a dornier aircraft crashed close to the Jomson airport. Taruni died in the Agni Air Flight CHT plane crash on her 14th birthday on May 14.
In 2013, the European Union banned all Nepalese airlines from flying there. And in 2014, a Nepal Airlines plane crashed into the side of a snow-clad mountain in the country's west, killing 18 people.