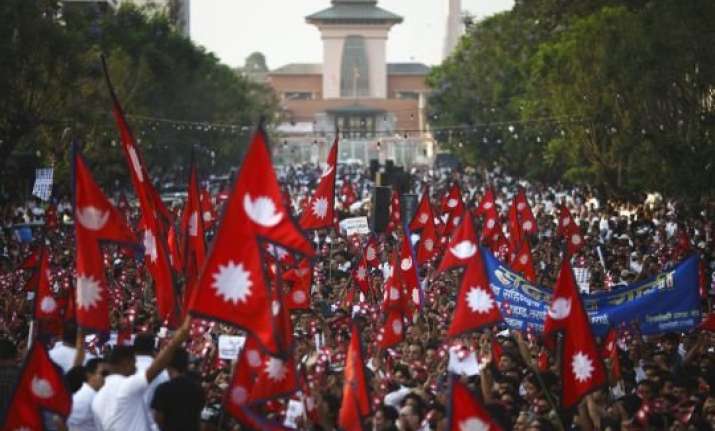 Kathmandu: In a major political setback, Nepal's political parties have missed the mid-October deadline to prepare the first draft of the country's constitution and publish it in the government gazette for public deliberations, cross-party leaders said Friday.
According to the constitution drafting calendar, this task should have been completed by Friday but parties still had differences on constitutional issues, Xinhua reported.
With the missing of this significant deadline, questions are being raised regarding the fate of the new constitution in the country which is suffering from prolonged transition and political instability.
Parties have also missed the several extended deadlines of forging consensus on contentious issues of the new constitution primarily federalism, the form of government, judiciary and electoral system.
The Political Dialogue and Consensus Committee (PDCC), chaired by senior Maoist leader Baburam Bhattarai, said repeated attempts have failed to bridge the gap on contentious issues of the new constitution.
The parties are preparing to buy more time to forge consensus amending the constitution drafting calendar.
"Parties should be ready to amend the calendar without affecting the original Jan 22 deadline promulgation," Bhattarai told reporters on Friday.
Though parties are claiming that consensus is required on contentious issues of the new constitution, opposition parties have started street protests saying that they are gradually being sidelined from the constitution drafting process.
Addressing a big protest rally in Katmandu, United Communist Party of Nepal-Maoist (UCPN-M) Chairman Pushpa Kamal Dahal Friday warned of a peaceful revolt to forge consensus. He said other parties betrayed him after the UCPN-M surrendered and deposited its weapons.