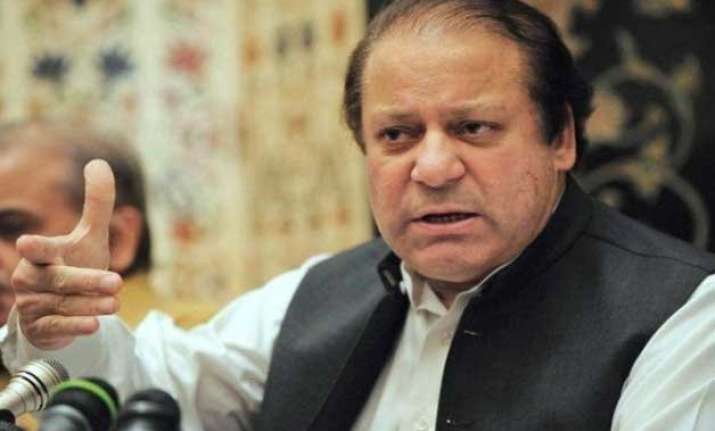 Islamabad: Pakistan Prime Minister Nawaz Sharif has suspended four top officials for failing to deal with a major petroleum crisis that has led to black marketing and scuffles at filling stations in the country.
A fuming Sharif, on his return from Saudi Arabia yesterday after a two-day visit, sacked four officials including Petroleum Secretary Abid Saeed, his deputy Naeem Malik, Oil Director General CM Azam and Pakistan State Oil chief Amjad Janjua, the Daily Times reported.
Petroleum Minister Shahid Khaqan Abbasi, however, kept his job, apparently because of his closeness to Sharif, the report said.
The crisis largely occurred as the state-run Pakistan State Oil, country's largest oil marketing firm, ran out of cash to import petroleum products.
The prime minister also directed provincial governments to check black-marketing of petrol. It was decided to expedite the supply and delivery of petrol.
Amid chilling weather, petrol crisis has hit especially in Punjab and some parts of Khyber Pakhtunkhwa province, bringing miseries for public.
There is a shortage of petrol in market and it is being sold on exorbitant prices.
A large number of filling stations remained shut for the sixth day in the crisis-hit areas of the country after they exhausted their petroleum stores.
Scuffles were witnessed at various filling stations, as people waited impatiently in long queues for fuel, while small quarrels erupted at various petrol stations over the petrol rationing which many customers deemed unreasonable.
The compressed natural gas (CNG) stations have been reopened only in Lahore.
Fresh supply of 50,000 tonnes of crude has arrived from the Middle East at the Karachi port that may help in easing the crisis, officials said.