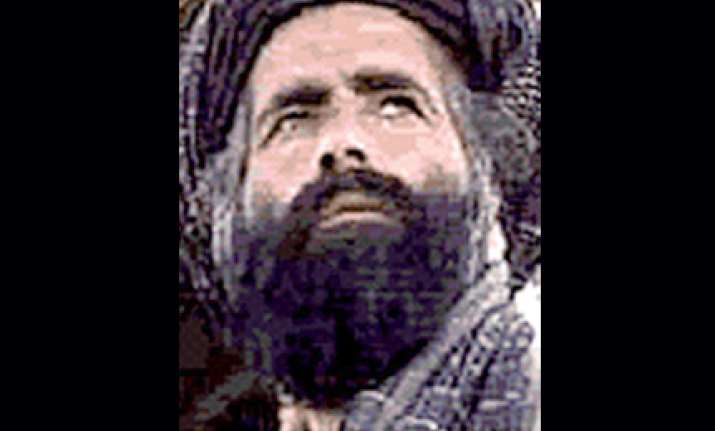 Taliban supreme leader Mulla Mohammad Omar has appointed Abdul Rauf Khadim and Akhtar Mohammad Mansoor as his two deputies to replace Mulla Abdul Ghani Baradar, who was arrested by Pakistani and US intelligence agents near Karachi in February, reports The News' veteran correspondent Rahimullah Yusufzai..
Earlier, it was reported that Abdul Qayyum Zakir had been named as one of the two new deputies to Mulla Omar, but Taliban sources clarified that Khadim and not Zakir had been made a deputy leader of the Taliban movement.
Incidentally, both Khadim and Zakir had been captured in Afghanistan and then held for a number of years in the notorious US detention centre in Guantanamo Bay. And both became well-known and earned respect from Taliban members after their release from prison.
 
Khadim and Zakir rejoined the Taliban armed resistance against the US-led forces in Afghanistan after returning home and then quickly rose in the Taliban ranks.
 
It is believed torture and maltreatment at the hands of the US prison authorities prompt former al-Qaeda and Taliban prisoners to again pick up the gun and fight the Western forces in Afghanistan and elsewhere.
Taliban sources said Khadim would be the first deputy leader of the Taliban. However, Akhtar Mohammad Mansoor being younger and energetic would shoulder greater responsibility as a deputy to Mulla Omar.
Khadim, who lost a leg while fighting on a Taliban frontline in Afghanistan, was a surprise choice of Mulla Omar as one of his deputies. Due to his disability, Mulla Omar named Mansoor as his second deputy to assist Khadim in his work.
During the Taliban rule, Khadim served as corps commander in Kabul. He belongs to Helmand, the province that has arguably produced more Taliban fighters than any other place in Afghanistan and still considered as a major Taliban stronghold. Khadim fought many battles as a Taliban commander against rival Mujahideen groups and Northern Alliance and was captured while fighting against the US-led Nato forces.
Mansoor, the second deputy leader of Taliban, served as the civil aviation minister during the Taliban rule. He is a veteran Taliban military commander and fiercely loyal to Mulla Omar. He hails from Kandahar.
Both Khadim and Mansoor have been members of the Taliban political and military Shuras, or councils, their top decision-making bodies. The number of members in the Taliban political Shura is 28 while it is stated to be 27 in the military council.
Mulla Baradar's arrest was a huge setback for the Taliban as he was the link between the two Shuras and the field commanders. So important was his role that two deputy leaders would now jointly perform the tasks that he managed to do alone.
It was learnt that the Pakistani authorities have released Mulla Baradar's 12-year-old son who was arrested along with him. But Mulla Baradar's brother, who too was arrested, hasn't been freed.
 
 There were reports that Mulla Baradar is being held in an ISI  safe-house in Islamabad and that the CIA has been given access to him. However, the US agents  interrogate Mulla Baradar in presence of Pakistani intelligence officials.
Pakistan has refused to hand over Mulla Baradar and other Afghan Taliban figures recently arrested in Karachi, Nowshera and other places to the Afghan government despite requests by President Hamid Karzai and US officials.
 
It is intriguing that Pakistan has officially admitted the arrest of Mulla Baradar only even though the capture of several other Afghan Taliban leaders has been reported in the media in recent weeks, says the report.