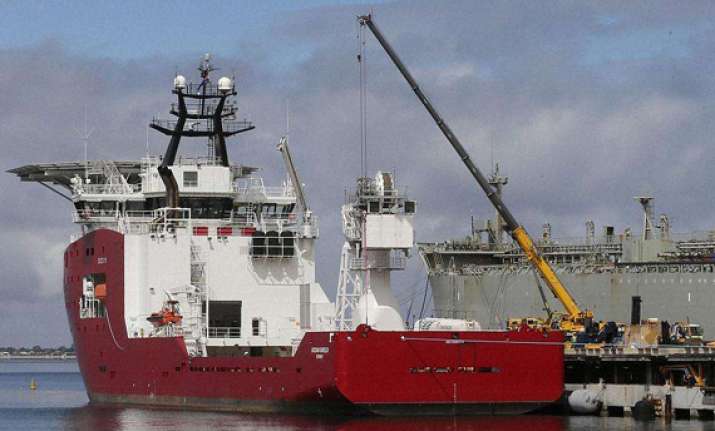 Perth: A powerful sonar equipment similar to the one that found the wreck of the Titanic could be deployed in the next phase of the search for the crashed Malaysian jet, officials said today, even as an "object of interest" was recovered on the coast of western Australia.
Defence Minister David Johnston said that powerful sonar equipment will probably be used in the next stage of the search for Malaysia Airlines Flight MH370 that mysteriously disappeared on March 8 with 239 people on board, including five Indians.
"The next phase, I think, is that we step up with potentially a more powerful, more capable side-scan sonar to do deeper water," Johnston said.
"There will be some issues of costs into the future but this is not about costs," he said.
Autonomous underwater vehicle Bluefin-21, currently on its 10th mission, has searched nearly 80 per cent of the focused area in the Indian Ocean.
The commercial sonar equipment being considered is similar to the submarines that found the wreck of the Titanic 3,800 metres under the Atlantic Ocean in 1985.
Meanwhile, an "object of interest" has been recovered on the coast of Western Australia, officials said.