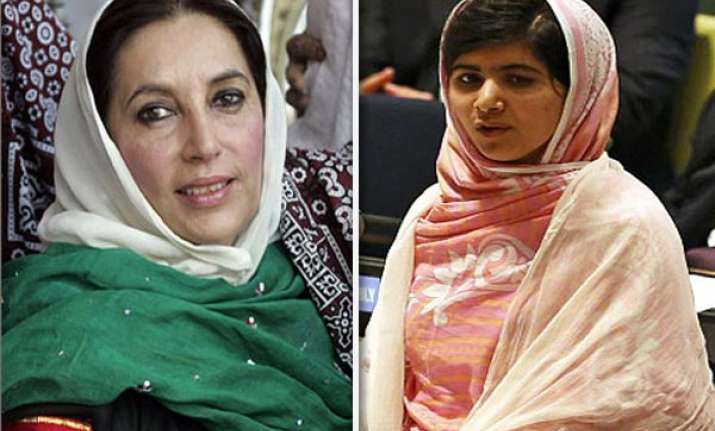 New York: Malala has become an idol to fight against terror. Despite being shot by the Taliban and having faced death, she has not stopped dreaming.
In an interview with CNN she stated that "I want to become the Prime Minister of Pakistan."
Malala mentioned Pakistan first female Prime Minister late Benazir Bhutto as her role model.
Yousafzai started her campaign by writing a blog in 2009 in which she described how the Taliban prevented girls like her from going to school.
She stated that she wanted to lead her nation in future and politics would provide her a platform to serve the country.
Malala has been nominated for the Nobel Peace prize this year. She is a favourite among experts and betting agencies to be named the winner of the prestigious prize.
Malala said: "The Taliban can shoot my body, but they cannot shoot my dreams."
She said, Taliban made their "biggest mistake" by trying to kill and silence her.  
"This cause is never going to die. A day will come when every child, girl or boy, black or white, Christian and Muslim, he or she will be going to school," she added.