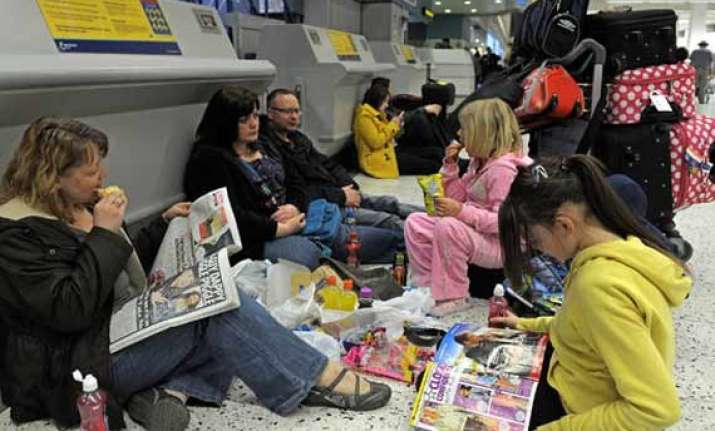 London: London's airspace, one of the world's busiest travel routes, was temporarily closed today due to a computer failure, causing severe disruptions in domestic and international flight operations.  UK air traffic controllers, called National Air Traffic Services (NATS), confirmed a "technical problem" at its Swanwick control centre in Hampshire that kept the airspace shut due to a power outage. But services were later returning to normal.
Problems were reported around the UK, including delays at Heathrow and Gatwick where departing flights were grounded for some time. Other UK airports reported knock-on effects.  "Following a technical failure at Swanwick, the system has been restored. However, it will take time for operations across the UK to recover so passengers should contact their airline for the status of their flight," NATS said in a statement.
Later, airports in and around London were slowly clearing their backlog of flights.
Heathrow said flights were now departing and arriving, but urged people to check their flight status before travelling to the airport.
London Luton Airport said: "Flights now resuming but please expect residual delays."
Bristol Airport said: "Flights have resumed after earlier UK Air Traffic Control problems, though there may be delays.  If you're flying, please check in as normal." The technical issue might have been fixed, but reports said the travel disruption will be felt for hours to come.  Manchester airport also warned passengers to expect delays, as people sitting in terminals across Europe tweeted about the chaos.
The news about closure of the airspace was announced in a brief message on flight safety body Eurocontrol's website.  NATS, earlier said, "every possible action" was being taken to resolve the problem.
"We apologise for any delays and our incident response team has been mobilised. Every possible action is being taken to assist in resolving the situation and to confirm the details," it said.
Eurocontrol, earlier said: "There has been a failure of the flight data computer server at London ACC (area control centre). Engineers are working on the problem and more information will be given when available. It is believed to be due to a power outage."