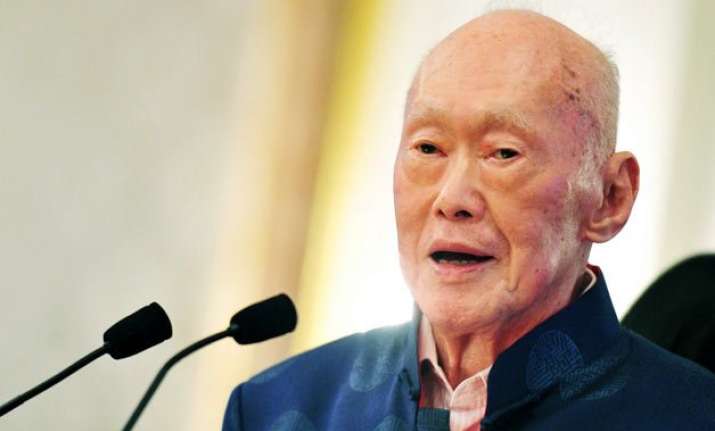 Singapore: Singapore's founder and first premier Lee Kuan Yew had helped the Indians in the country, especially women members of the community by encouraging them to work and help their families financially, a prominent Indian-origin trade union leader said today.
Paying tribute to Lee, trade unionist G Muthukumarasamy said the late prime minister helped in the financial development of ethnic Indian community and upliftment of women from the group.
91-year-old Lee, the city-state's prime minister for 31 years and widely respected as the architect of Singapore's prosperity, died of severe pneumonia on March 23.
"Lee saw the hardships experienced by the Indian community at the time and he was determined to help and make a difference," he said in Tamil.
"During those days, most Indian families had single incomes because they did not allow their women to work," Muthukumarasamy said.
He credited Lee for encouraging Indian women to join the workforce, to learn a skill and help their families financially.
Muthukumarasamy recounted how, when he was young, his father would often tell him about Singapore's founding father, the Straits Times reported.
On a personal note, the general secretary of the Amalgamated Union of Public Daily Rated Workers said that Lee had inspired his development as a worker, a unionist and a leader, and shared an experience that was so vivid to him that it seemed "like it happened yesterday".
Singaporean Indians or Indian Singaporeans form 9 per cent of the country's citizens and permanent residents, making them Singapore's third largest ethnic group after Chinese and Malays.