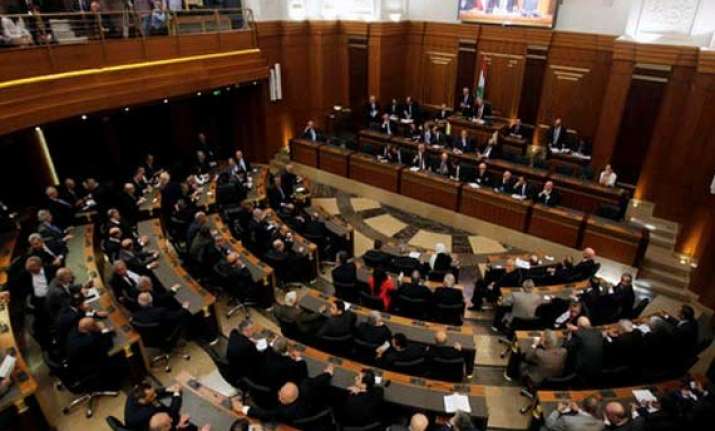 Beirut: The Lebanese Parliament Thursday again failed to elect a new president to replace incumbent President Michel Suleiman due to the lack of the required constitutional quorum, thus leaving the country's top post still vacant.
Parliament Speaker Nabih Berri has called on the lawmakers 14 times so far to elect a new president, but the boycott of several blocs in nearly all meetings, except one in May, has hindered the presidential election due to a lack of quorum.
The boycotting lawmakers, who belong to the Iranian-Syrian-backed March 8 camp, claimed that there should be an agreement on a compromise candidate before heading to the polls, while the Western-backed March 14 camp is pushing for the election of their candidate, head of the Lebanese Forces Samir Geagea, Xinhua reported.
According to the constitution, parliament must convene two-thirds of its 128 members, and the president should be elected by two-thirds of the votes in the first round and with a simple majority in further rounds. It also stipulates that the president should be a Christian Maronite, the Speaker a Shia Muslim, and the premier a Sunni Muslim.
Since President Suleiman's tenure ended in May, the government of Prime Minister Tammam Salam has been holding the powers of the presidency. Speaker Berri has called parliament for a new session in late October.