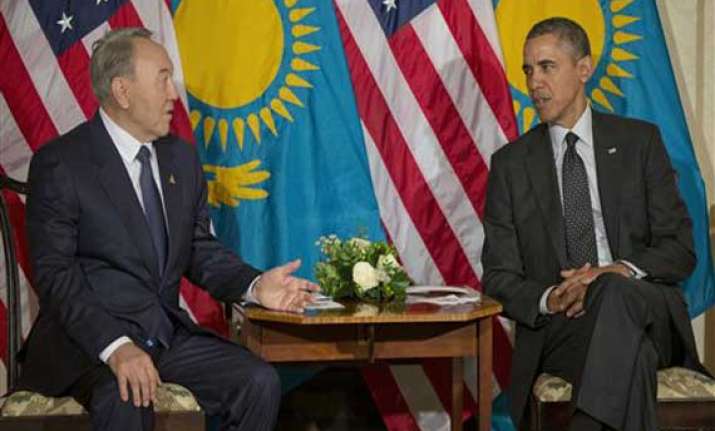 The Hague: The thrust of his diplomatic efforts still focused on Ukraine, President Barack Obama met Tuesday with a close ally of Russian President Vladimir Putin as he continued his efforts to isolate Moscow over its incursion into Crimea.
In a last minute addition to his schedule, Obama sat down with Kazakhstan's President Nursultan Nazarbayev in a long room at the U.S. embassy, with the two countries' flags set up behind them.
U.S. officials offered no details about the meeting's agenda, but Nazarbayev is part of a Russia-centered economic bloc focused on Eurasia.
As the leaders wrapped up their meeting, the White House released a joint statement from Obama and Nazarbayev that did not address the Ukraine situation, but focused instead on bilateral cooperation on nuclear security and nonproliferation—the theme of concurrent summit serving as the official purpose for Obama's visit to the Netherlands.