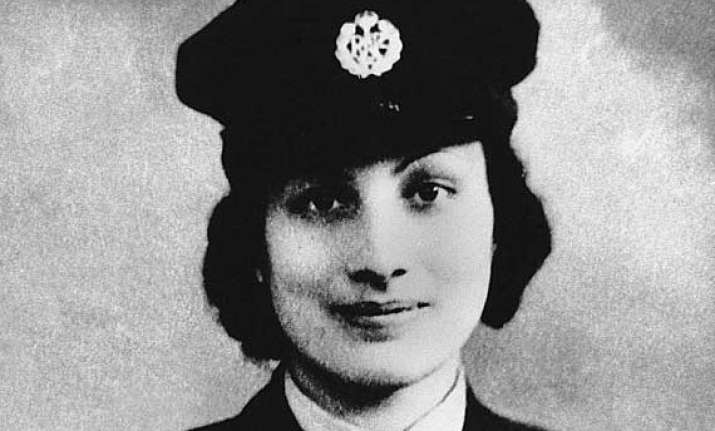 London: As Britain's Royal Mail today issued a stamp of Indian-origin World War II heroine Noor Inayat Khan, campaigners called for India to bestow a similar honour on the famous spy in her centenary year.  
The stamp - part of a series called 'Remarkable Lives' - honours Noor, a descendant of Tipu Sultan, along with nine others including actor Sir Alec Guinness and poet Dylan Thomas.
"It would be fitting if India too honoured Noor Inayat Khan in her centenary year with a stamp," said Shrabani Basu, chair of the Noor Inayat Khan Memorial Trust and author of "Spy Princess: The Life of Noor Inayat Khan".  
"Though she was brought up in Paris, Noor identified strongly with her Indian roots," said Basu who led the campaign to build a memorial for Noor in London which was unveiled by Britain's Princess Anne in November 2012.  
Her book is now being made into a film.  "Noor believed firmly in Indian independence and frankly told her British officers that after the war was over, she would back India's freedom struggle. Sadly she did not live to see India's independence," said Basu.