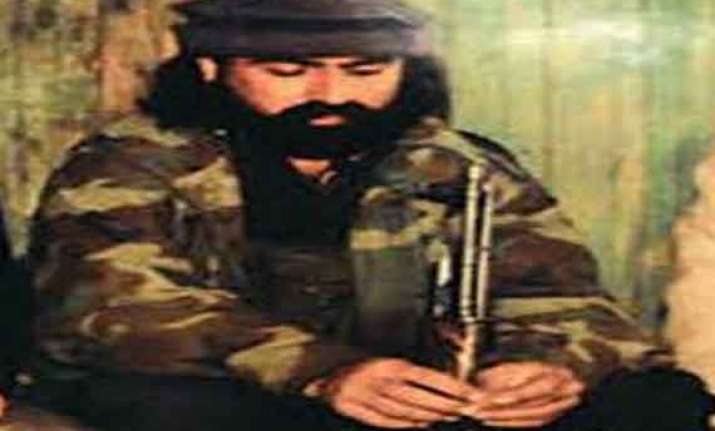 Islamabad: Hizbul Mujahideen leader Mast Gul, involved in the 1995 siege of Charar-e-Sharief shrine in Jammu and Kashmir, was behind a suicide attack on Shias in Peshawar that killed nine persons, a Pakistani Taliban commander has said.
Mufti Hasaan Swati, who claims to be the Tehrik-e-Taliban Pakistan (TTP) commander for Peshawar area, told reporters he had tasked Mast Gul alias Haroon Khan to carry out attacks on the Shia minority, including the suicide bombing of a hotel on Tuesday.
Swati described Mast Gul as a "militant commander for Peshawar", the Dawn daily reported today.
He spoke to reporters along with Mast Gul at Miranshah in the restive North Waziristan tribal region yesterday. 
The daily carried a photo of Swati and Mast Gul sitting together before a Taliban banner, AK-47 assault rifles in their hands.
This is the first time in over a decade that 47-year-old Mast Gul has been seen in public. Little was known of his whereabouts since he was injured in an ambush near Peshawar in August 2003.