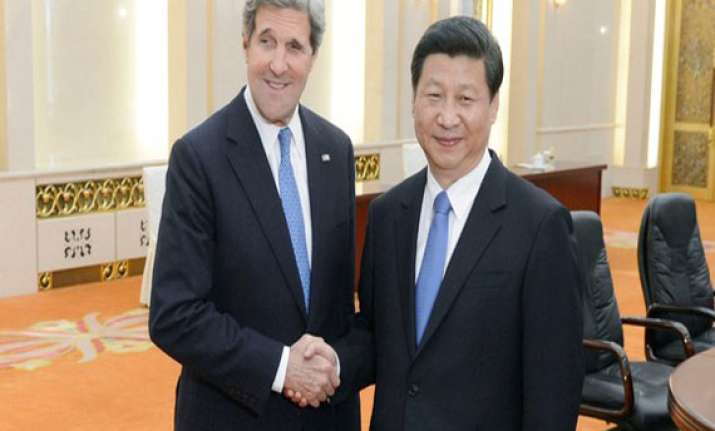 Beijing: Chinese President Xi Jinping met visiting US Secretary of State John Kerry Friday morning, pledging China's commitment to a new model of China-US relationship.
In the meeting in the Great Hall of the People, Xi said he was very glad to see Kerry again as this was the second meeting between them since they came together in Bali, Indonesia, last October, Xinhua reported.
"China is firmly committed to building a new model of China-US relationship together with the US side, and will continue to enhance dialogue, boost mutual trust and cooperation and properly handle differences in the New Year so as to forge ahead with the lasting and healthy development of the ties," Xi told Kerry.
As Friday coincided with China's Lantern Festival, an important festival within the Chinese Lunar New Year, Xi also sent his best wishes for the Year of the Horse to Kerry and through him to US President Barack Obama.
On his part, Kerry told Xi that Obama "is very much looking forward to seeing you again shortly".
Calling the Year of the Horse "a joyful and hopefully auspicious time for all of us", the US Secretary of State noted that the two countries were celebrating the 35th anniversary of the establishment of bilateral ties.