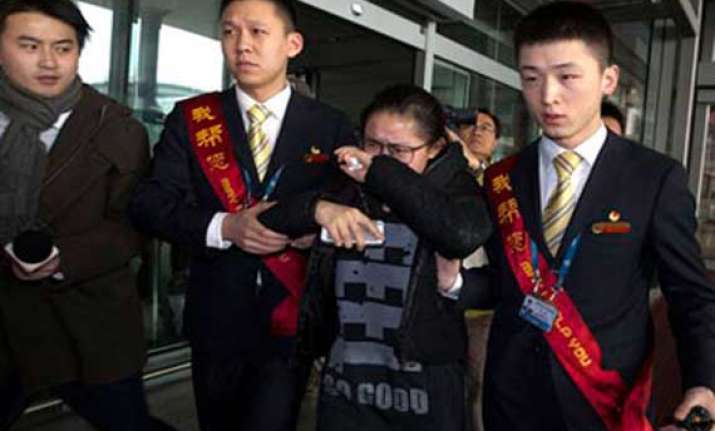 Beijing: Relatives of five Indian passengers, traveling by the missing Malaysia Airlines plane, are anxiously waiting for any information about the fate of the aircraft and their loved ones.
Samved Kolekar, whose father, mother and brother were traveling by the Flight MH370 from Kuala Lumpur to Beijing, is waiting patiently along with his wife at a hotel here along with relatives of 154 Chinese passengers.  
It is a testing time for the young researcher in Astrophysics as he is waiting to know about his parents and brother who were coming here to visit him.  
"They are coming to visit me here," Samved, who hails from Mumbai, told PTI.
Considering the tough time he is going through, he was reluctant to interact with the media and provide more details.  
His father, Vinod Kolekar (59), mother Chetana (55) and their younger brother Swanand (23) were in the plane along with two other Indians Chandrika Sharma (51) and Kranti Pralhad Shirshath, whose husband is based in Pyongyang in North Korea.