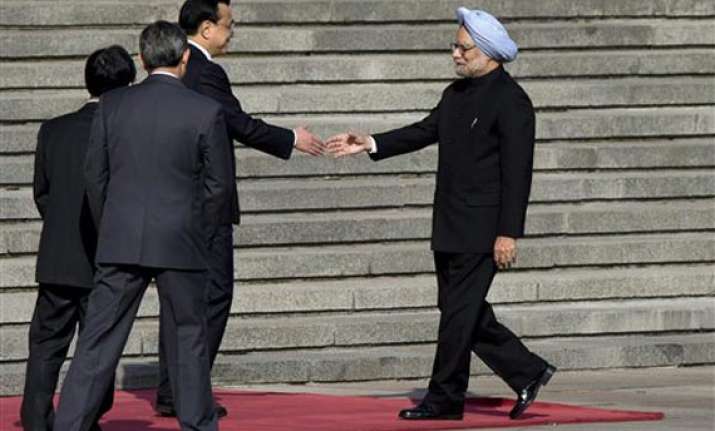 Beijing:  The Border Defence Cooperation Agreement (BDCA) inked between India and China today facilitates establishment of a hotline between the military headquarters of the two countries, besides border personnel meeting sites in all sectors receiving broad directive not to tail each others' patrols along the disputed borders.
The BDCA, the outcome of a series of talks following diplomatic tensions arising out of the Chinese troops pitching their tents at Depsang valley in Ladakh in April, says that the two sides may consider establishing a hotline between the military headquarters to facilitate communication at the highest level of the two militaries in times of crisis.
The two countries already have hotlines between the two Prime Ministers Offices.
The BDCA, signed after Prime Minister Manmohan Singh held talks with his Chinese counterpart Li Keqiang, also says the two sides have agreed not to follow or tail patrols of the other side where there is no common understanding of the Line of Actual Control (LAC).