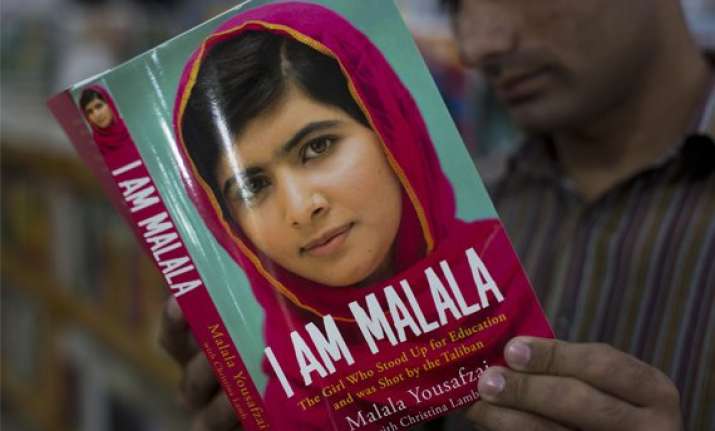 Exactly two years and a day after Taliban gunmen shot her in the head for daring to speak up for the rights of a girl to get an education, Malala Yousafzai of Pakistan was awarded the Nobel Peace prize Friday. She shares the award with veteran children's rights campaigner Kailash Satyarthi, 60, from neighboring India.
Malala Yousufzai, the 17-year-old Pakistani girl child education campaigner was shot nearly-fatally in 2012 by a Taliban gunman. She is the youngest person ever to win a Nobel Prize.
Also Read: Know Kailash Satyarthi- First India-born person to win Nobel Peace prize
Before Malala, Australia-born British citizen William Lawrence Bragg was the youngest Nobel laureate when he won the physics Nobel in 1915 at the age of 25.