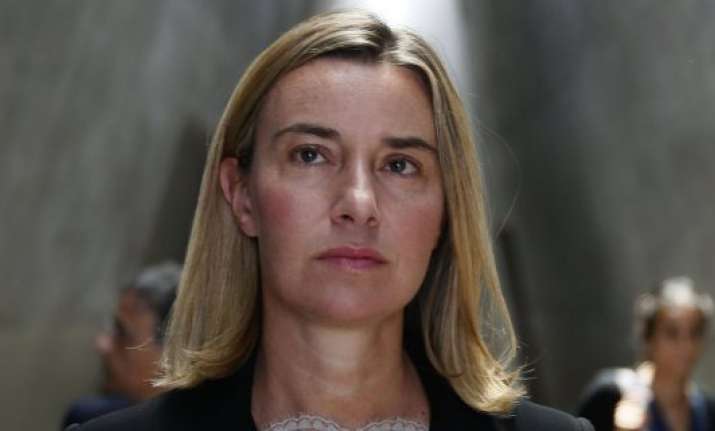 Brussels: The European Council on Saturday appointed Italian Foreign Minister Federica Mogherini as the High Representative for Foreign Affairs and Security Policy of the European Union(EU).
Mogherini replaced Britain's Catherine Ashton, Herman Van Rompuy, the current President of the European Council, on his twitter.
EU leaders met in Brussels Saturday evening to elect the next president and new foreign policy chief of the European Council.
Last month, EU leaders failed to agree on candidates for the two top EU jobs.
The 41-year-old Italian top diplomat is said to be too "soft" on Russian stance and too "inexperienced" for the job, as she was only appointed as foreign minister in February.
But, given that the new EU commission chief is centre-right Jean-Claude Juncker, one of the other two posts should go to a Social Democrat and a woman.
The centre-left Italian foreign minister was appointed as a balance of gender and political powers on the distribution of EU top posts.
EU's foreign policy chief, who is appointed for five years term, is responsible for coordinating the bloc's common foreign and security policy and contributes to the development of that policy.
EU leaders appointed Catherine Ashton, a Labour Party politician, as High Representative in November 2009. She will step down when the current Commission's term ends Oct 31.