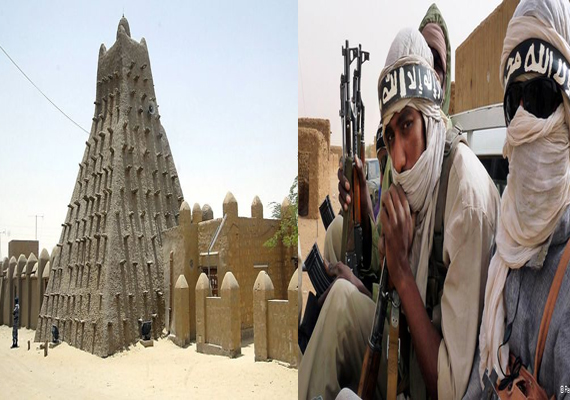 Mali, Jul 2: A resident of the north Mali city of Timbuktu says that fighters belonging to an al-Qaida-linked faction continued the destruction of the city's UNESCO-heritage sites.




Aboubacrine Cisse, who lives in Timbuktu, says that the Ansar Dine faction, which has controlled the city since last week, is intent on uprooting all of the sacred sites. He said that he saw them causing further destruction Monday.

Timbuktu is known as the "City of 333 Saints" because of the number of mausoleums to its Muslim spiritual guides.

The Islamists descended on the tombs over the weekend with pickaxes and shovels, arguing that people were wrongly praying to the saints instead of to Allah.

Cisse said that the fighters are targeting every tomb that is longer than 20 centimeters in diameter.