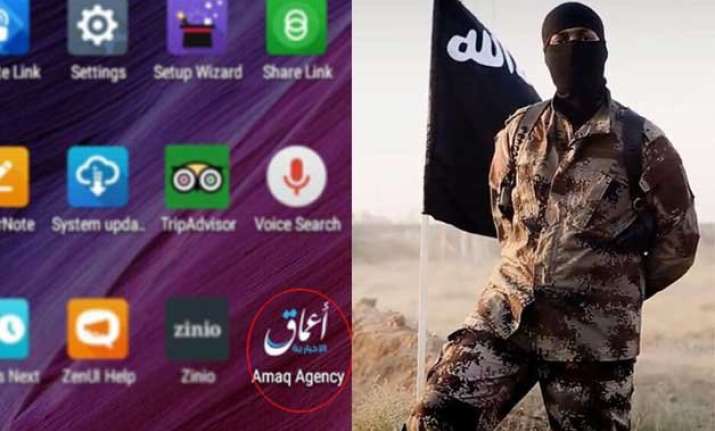 New Delhi: Known for putting the social media to use to spread their hate propaganda through its countless social media accounts, dreaded terrorist organisation Islamic State has now come up with an Android application called 'Alrawi' to provide a communication platform to the their fighters.
The App has been built with an encrypted communications feature to deter security agencies from trapping them.
The App has reportedly been built by a big firm and hence offers little or no chance for intelligence agencies to get a wind.
Alrawi cannot be downloaded from the 'Google Play Store' and needs to be installed from unauthorized sources.
ISIS has been distributing the application to spread their propaganda of providing news, videos showing execution and battlefield victories.
A tweet by Michael S. Smith, a counter-terrorism advisor to members of the United States Congress, clearly shows that it's called "Amaq Agency." When users start it up, the app displays scrolling news feeds and icons to display videos.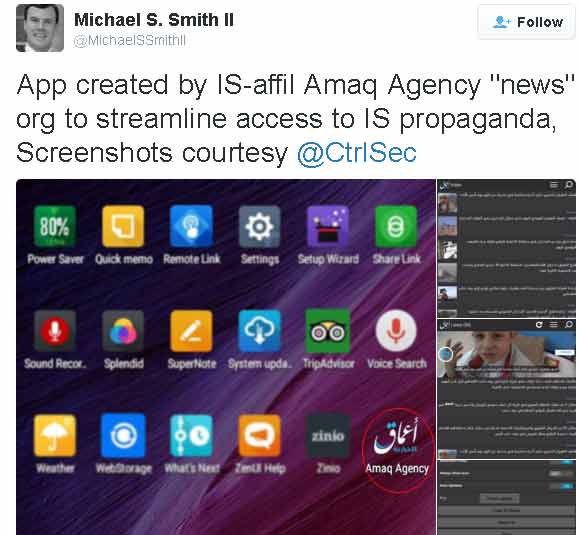 The Islamic State will continue to use Telegram and Twitter to send direct messages, photos and video updates. However, the group is expected to opt for the new App to exchange encrypted messages with each other.