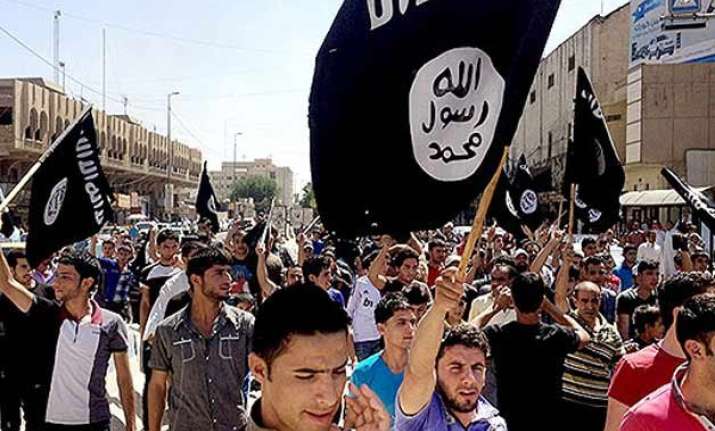 New Delhi: The Islamic State (IS) militants Monday kidnapped 150 Syrian Christians of Assyrian minority in Al-Hasakah province, the Syrian Observatory for Human Rights said.
The Assyrians were abducted from the town of Tal Shamiram in the countryside of the predominantly-Kurdish city of Hasaka, Xinhua reported.
A Syrian Christian group representing several NGOs inside and outside the country said it had verified at least 150 people missing, including women and the elderly, who had been kidnapped by the militants.
"We have verified at least 150 people who have been adducted from sources on the ground," Bassam Ishak, president of the Syriac National Council of Syria, whose family itself is from Hasaka, told Reuters from Amman.
Tens of other Assyrians were also taken into captivity by the IS in the town of Tal Hurmos, adjacent to Tal Shamiram, according to the London-based watchdog group.
Earlier the British-based Syrian Observatory for Human Rights said 90 were abducted when the militants carried out dawn raids on rural villages inhabited by the ancient Christian minority west of Hasaka, a city mainly held by the Kurds.
The United States condemned the attacks in Hasaka and called for the immediate and unconditional release of the civilians taken captive. The state department said hundreds of others remain trapped in villages surrounded by Islamic State fighters in violence that has displaced more than 3,000 people.
The IS repeatedly attacked minority groups across Syria and most recently in Libya, where the terrorist group abducted and executed over 20 Egyptian Coptic Christians, branding them the "worshipers of the cross."
Sunday's offensive by Kurdish YPG militia reached within five km (3 miles) of Tel Hamis, an Islamic State-controlled town southeast of Qamishli, the Observatory said.
At least 14 IS fighters died in the offensive, in which Assyrians fought alongside Kurds, it added. Eight civilians were also killed in heavy shelling by the Kurdish side, which seized several Arab villages from Islamic State control.
Last year, Islamic State fighters abducted several Assyrians in retaliation for some of them fighting alongside the YPG. Most were released after long negotiations.
Military experts said militants were trying to open a new front to relieve pressure on Islamic State after several losses since being driven from the Syrian town of Kobani near the border with Turkey.
A resident of Hasaka, jointly held by the Syrian government and the Kurds, said hundreds of families had arrived in recent days from surrounding Christian villages and Arab Bedouins were arriving from areas along the border.