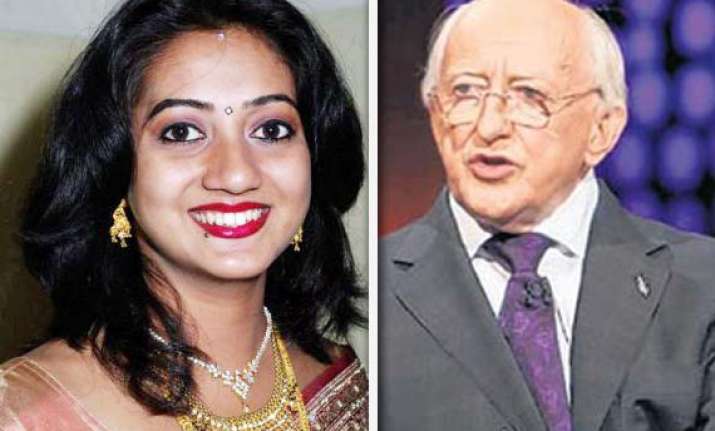 London, Nov 22: Irish President Michael D Higgins has intervened in the row over the inquiry into the death of Indian dentist Savita Halappanavar due to pregnancy-related complications after being denied abortion, saying the probe must meet the needs of her family as also the State. 
Higgins' unprecedented move will increase the pressure on the government to recast the investigation in response to Savita's husband Praveen's demand for a full public probe.  
The President said the investigation into Savita's death must ensure "above all else" that women will be safer and get the medical services during pregnancy to which they are entitled.
He was responding to questions from local journalists during an official visit to Liverpool and Manchester.  
The inquiry to come into the tragic death of the young Indian woman must meet "the needs of the public's concern ...  the need of the family and meet the need of the State," he said.