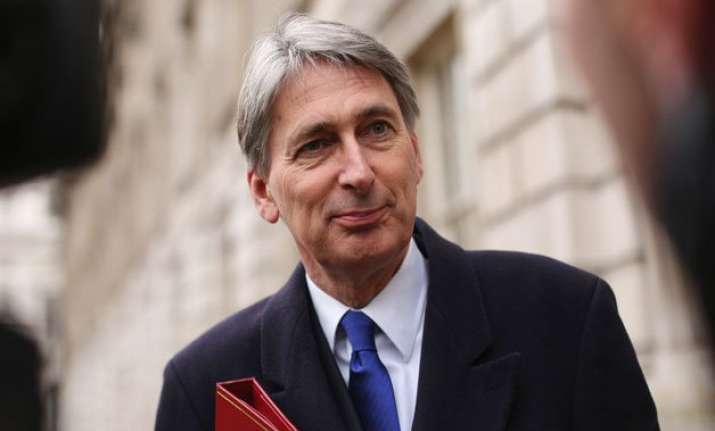 Riyadh: Iran will have to make further concessions in order to reach an agreement on its nuclear programme, said British Foreign Secretary Philip Hammond.
Speaking to reporters in the Saudi capital, Riyadh, Hammond added that while significant progress has been made in the nuclear talks between Iran and the P5Ư group of countries during recent weeks, it would be extremely challenging to reach a deal, Press TV reported on Tuesday.
"It remains the case that Iran has to make significant further movement if we are going to be able to secure an agreement," he said.
"There are a lot of complex and difficult issues that remain to be resolved before a deal can be agreed. Reaching a comprehensive, lasting and verifiable deal will be extremely challenging, but remains in all our interests," the British foreign secretary added.
Iranian officials have repeatedly warned that excessive demands on the part of the six negotiating countries would impede progress towards a final nuclear deal.
A fresh round of nuclear talks is scheduled to resume in the Swiss city of Lausanne on Thursday with a planned visit between Iran's Foreign Minister Mohammad Javad Zarif and the US Secretary of State John Kerry.
The latest round of nuclear negotiations ended in Lausanne on March 20 after six days of intensive and serious talks with both Iran and the US citing progress.
The talks between the US and Iran are part of broader negotiations between the Iran and the P5Ư group Russia, China, Britain, France and the US plus Germany to reach a comprehensive agreement on Tehran's nuclear programme as a deadline slated for July 1 draws closer.