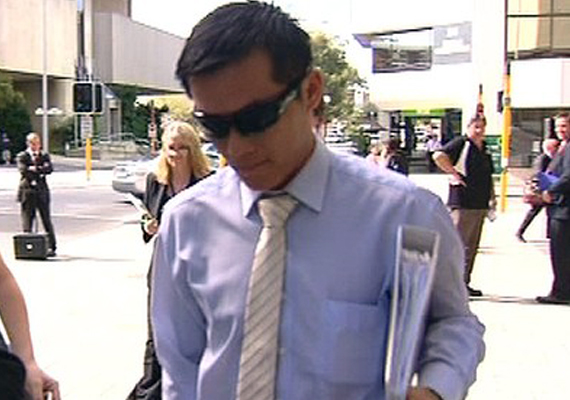 Perth, March 27:
An Indian student convicted of recruiting participants in IELTS  (International English Language Testing System)  score scam at Curtin University has been jailed for 14 months.
Rajesh Kumar was one of 12 men charged over the scheme, which occurred during a 12-month period from June 2009.
Their criminal conduct was discovered after an investigation by the WA Corruption and Crime Commission.
Rajesh Kumar, 31, became involved in the scheme after accepting an offer to have his own scores in the International English Language Test Score altered to reflect the marks required to apply for permanent residency.
He then told eight other Indian students over a seven-month period that he could arrange to have their scores altered in return for cash.
He also assisted a ninth student who was introduced to him by another intermediary in the scheme.
In each case, Rajesh Kumar accepted large sums of cash, between $7000 and $12,000.
He then passed the money on to another intermediary, usually Pritesh Shah, retaining several thousand dollars for himself. In total, he received between $32,000 and $44,000.
The additional money was passed along a chain of two or three other men, who each retained some for themselves, with $1500 given to an administration public officer at Curtin University, Kok Keith Low.                                     
Low then altered the test scores to show at least 7.0 for each of the listening, reading, writing and speaking components of the test.
However, on several occasions the student who had paid the bribe received their test score form with the marks they actually achieved, and they then requested a refund.
On three occasions Rajesh Kumar personally refunded the money, or part thereof, to unsatisfied students.
During the last offence, sometime during May and June 2010, two students who paid $10,000 to have their scores altered received a test score form with their original marks.
When they confronted Kumar he demanded an additional $2000 before the results were altered.
In the Perth District Court  on Monday,  Rajesh Kumar pleaded guilty to 10 counts of bribery.
The Director of Public Prosecutions described Kumar's involvement as "vital" because he "spruiked" the scheme to students, inviting them to pay to have their results altered, which allowed it to continue for his and others' financial benefit.
Matt Walker, from the DPP, said Kumar's criminal behaviour was "insidious" and tore at the fabric of the Australian education system and the standard of integrity of the system as viewed in Asia.
Defence solicitor Paul Sofield said his client had been motivated by the desire to financially support his family in India, who "suffered quite severe hardship ... in terms of the Indian culture, let alone the Australian culture".
After refunding some of the money Kumar had profited only $4000, Mr Sofield said.
The DPP argued that was due to the poor management of the scheme and irrelevant to the fact that it was a corrupt process.
In sentencing, Justice Jeremy Curthoys said bribery of this scale was "very corrosive".
"Bribery and corruption are very corrosive of the entire system, it's important that such conduct be stamped out because once that sort of conduct becomes the norm then the whole system stands at risk of being corrupted," he said.
He said Kumar was not under duress to participate in the scheme and was acting purely for personal commercial benefit. He acknowledged Kumar's family situation but did not accept it as an excuse.
"I'm sure there are many students in your position seeking to support their families who suffer financial hardship and who seek to support their families back home," he said.
"They don't turn to activities such as yours, they simply put their heads down and they work hard and that's what you should have done."
He said deterrence was important in sentencing but took into account Kumar's remorse and shame.
He also considered the sentences of other offenders.
Low was jailed for two years for 15 counts of bribery.
Abdul Kader, who was convicted of 14 counts of bribery and considered the second most serious of the offenders, received 18 months jail.
Pritesh Shah received 12 months imprisonment for 14 counts of bribery.
Others, considered to have lower criminal culpability than Kumar, were given suspended jail terms of between seven and nine months or a $20,000 fine.
Kumar's sentence was back-dated to when he was taken into custody on November 2, 2011.
The bribery scheme that was likened to a pyramid or Ponzi scheme was estimated to be worth almost $100,000, the court heard.
Low, 32, was the key to the operation because of his access to the language centre's computer and his knowledge of how test results could be altered without leaving any digital fingerprint of the original scores, the court heard.
Yet Pritesh Shah, who became connected to Low through his housemate, was also jailed for his role as a "middle man" in soliciting students to pay bribes to Mr Low in exchange for English language scores.
The 28-year-old pleaded guilty to 14 counts of taking bribes, totalling $26,800, over a 10-month period in 2009-10 and was sentenced to one year imprisonment, with parole.
Judge Bowden found that both men operated out of greed and that despite Shah being unaware that his actions were illegal, he said Shah knew his actions were "wrong".
"Though it may not be serious in your country of origin, it is very serious as far as the Australian community is concerned," he said.
In sentencing, Judge Bowden said Low as a public officer had helped erode public confidence in the tests and in the department that employed him.
He said it was important to deter anyone from attempting to undermine a system that even the Commonwealth was largely reliant on.
Following exposure of the scam, the university closed the language centre but there are said to be three other language centres still offering the same course.
Two Indian students who paid bribes to gain pass marks in the International English Testing System, also pleaded guilty in the District Court to their involvement in attracting more students to the scheme.
Navin Ramji Bhudiya and Vimal Majithiya were both sentenced to nine months jail to be suspended for 18 months due to their lack of financial gain in the scheme.
Low's lawyer, Jim Brash, told the court his client was partly motivated by his dissatisfaction with his employer but he took full responsibility for his actions and was remorseful for what he had done.
He said Low received about $1500 each time he changed a test result but became concerned when the scale of the scam "mushroomed", with some immigrants being charged up to $10,000 each.
When Low learned there was to be an audit of the centre's operations he "saw the writing on the wall" and resigned, Mr Brash said.
CCC spokesman Trevor Wynn said outside court that Low's sentence reflected the seriousness of the offence.
"As his honour articulated, what Mr Low did had the potential to undermine many government systems including the immigration visa system," Mr Wynn said.
"Mr Low essentially preyed on vulnerable people, there are a lot of people as we know who want very much to live in Australia
"He took advantage of that vulnerability for, essentially, profit and today he has received justice for his part in that."
The Department of Immigration and Citizenship has been reviewing the residency status of those involved in the scam and those whose scores were fraudulently changed.
Supplying false documents or information can lead to residency, visas and citizenship being revoked.