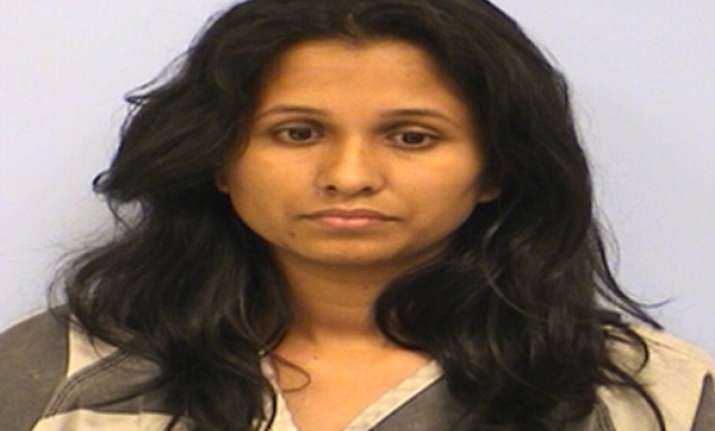 Austin, Texas, Apr 22:  Shriya Biman Patel, a  25-year-old woman set her husband on fire and locked him in a bathroom while he suffered third-degree burns after promising him a hot oil massage, according to police.
Shriya  has been jailed on $1 million bond and has been sent to Travis County Jail  here  on charges of first-degree felony, aggravated assault and arson.
An Austin police statement said officers answering a family disturbance call at a north Austin apartment on Monday night found a naked, severely burned 29-year-old man screaming in pain on the floor, with his wife nearby and a strong smell of gasoline in the air.
Fire Capt. Andy Reardon said the man was expecting his wife of one year to massage him with oil - but the oil turned out to be gasoline.
The man, whose name has not been released, was airlifted to Brooke Army Medical Center in San Antonio where he is said to be in a critical condition, suffering from second and third-degree burns to 70 per cent of his body.
Emergency services said they heard the man yelling, 'Why did she burn me, why did she burn me - all I was trying to do was love her,' when they attended the scene.
Police said that not only did they find a 10-gallon bucket of gasoline, lighters and candles in the apartment, but also pieces of evidence that suggested Patel had tried to prevent the fire from being extinguished, including a disabled fire alarm and sprinkler heads covered in plastic bags.
Patel, who is from India and has only been in the country for seven days, was captured on CCTV buying the items at a supermarket suggesting she had planned the violent attack.
'In 17 years at the fire department, I have seen burns like this but nothing that was premeditated like this,' Reardon told Kxan.
'It's kind of strange and disturbing to see the amount of violence involved', Sgt. Christine Chomout added.
Neighbour Rathan Rajendren said he heard commotion before the incident took place and told how Patel denied setting her husband on fire.
'She was explaining to the officers that she was massaging him and all of a sudden he poured the oil or gasoline on himself,' he told Kxan.