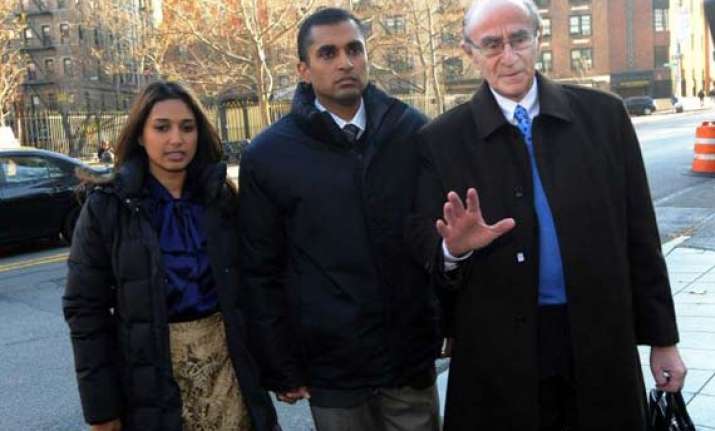 New York, Nov 27 :  An Indian-origin hedge fund portfolio manager, charged with participating in one of the "most lucrative" insider trading schemes ever, has been released on a $ five million bail after he appeared in Manhattan federal court here.
Mathew Martoma, 38, appeared in a brief court hearing yesterday before US Magistrate Judge James Cott and was informed of his rights as a criminal defendant.
Martoma, who was arrested last week at his home in Boca Raton, Florida, did not enter any plea and the judge set a next court hearing of December 26.
Martoma has been charged with using material, non-public information that he received from a doctor on the clinical trial of an Alzheimer's disease drug to make profits and avoid losses for his hedge fund in an amount totaling approximately 276 million dollars.
The US Securities and Exchange Commission have also filed a civil insider trading case against him on similar charges.
A Stanford University graduate, Martoma is the son of Indian immigrants and was born Ajai Mathew Mariamdani Thomas.
He later changed his name in 2003.
Under the new bail requirements, Martoma would have to post two million dollars in cash or property by next week.  While free on bail, his movements will be restricted within the US.
Manhattan's top federal prosecutor Preet Bharara had last week brought the charges against Martoma, who had worked with CR Intrinsic Investors, an affiliate of SAC Capital Advisors.
SAC is owned by hedge fund titan Steven Cohen, who is among one of the richest men in the world.