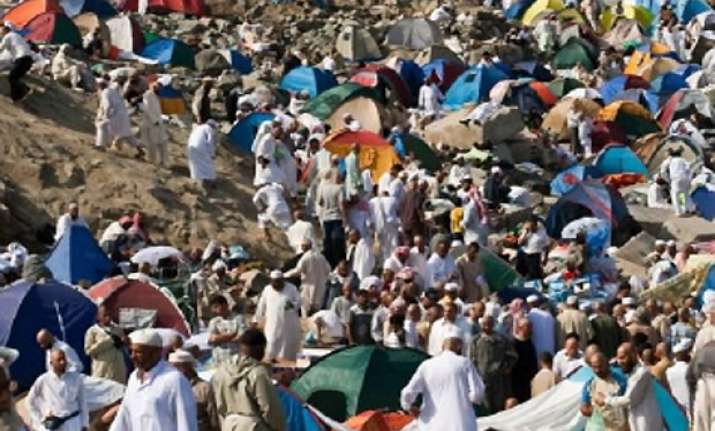 Dubai: An Indian man who was believed to have died while on Haj pilgrimage in Saudi Arabia has been found alive in Makkah.
Badarunnisa and Barkatullah from the south Indian state of Tamil Nadu had come to Makkah to perform Haj but were separated on the very first day.
Failing to find Barkatullah after searching for four days Badarunnisa concluded that her husband had died, the Arab News reported.
Other pilgrims in her group also came to the same conclusion.
The family Tuesday had arranged to conduct ceremonial final rites in India.
"I was in a state of shock," Badarunnisa was quoted as saying.
"I was praying for my husband's soul to rest in peace and I called the family back home in India to inform them to do the same," she said.
But an India Fraternity Forum(IFF) volunteer discovered Barkatullah in the intensive care unit of King Abdullah Medical City in Makkah late Tuesday.
According to the Arab News report, it was later found that Saudi emergency crews had taken Barkatullah to Arafah by ambulance for performing Haj and then returned him to the medical centre.
Meanwhile, Barkatullah's family in India had cancelled their Eid celebrations.
Saudi medical authorities tracked down Badarunnisa and also informed his son in Chennai that his father was alive.
Volunteer Ashraf said Barkatullah's wife in Mina and his son in India both took some time to realise that their loved one is alive.
"It's nothing short of a miracle for us as we firmly believed that he was dead," Badarunnisa said.
"But we found him alive with medical care. It was amazing to know that Saudi authorities are providing such degree of care to foreign pilgrims," she added.