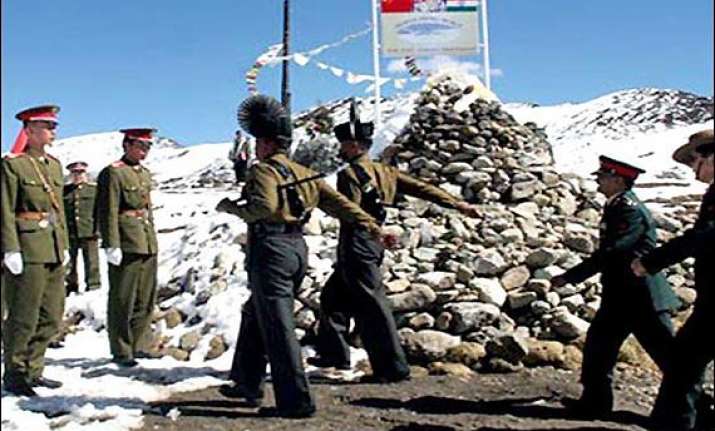 New Delhi: Indian Army troops today crossed the Line of Actual Control in Chushul in Ladakh to hold a border meeting with the Chinese Army on the occasion of their 64th national day.
During the meeting, the Indian side is understood to have discussed the issue of transgression by Chinese troops into Indian territory.
"The Chinese side had invited their Indian counterparts in response to our initiative of inviting the Chinese delegation to the Border Personnel Meeting conducted at the Indian side on the occasion of the 67th Independence Day in August," an Army official said here.