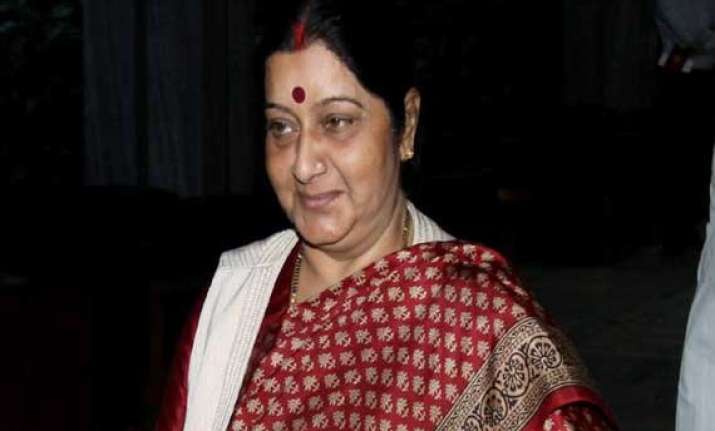 London:  Kashmiri campaign groups in the UK are divided over a planned anti-India rally here to highlight the Kashmir issue with some groups dismissing it as being against the interest of the people of Jammu and Kashmir.
The so-called 'Million March' planned from Trafalgar Square to Downing Street on October 26 is being led by Barrister Sultan Mahmood Chaudhry.
While his group claims overwhelming support from various communities, others have dismissed it as against the "national interest of the people of Jammu and Kashmir".
India has raised with Britain its concerns about the planned rally here.
The matter was taken up by External Affairs Minister Sushma Swaraj during her talks with Britain's Deputy Prime Minister Nick Clegg in London last week.
External Affairs Ministry Spokesperson Syed Akbaruddin in New Delhi said the British side maintained that matters between India and Pakistan should be best addressed and resolved by the two countries.
Dr Shabir Choudhry, spokesperson for the Kashmir National Party and director of the Institute of Kashmir Affairs, said "They are spending huge amounts of money to try and get people to attend. I had a phone call from an old friend in Halifax (west Yorkshire, England) who said that after the Friday prayer it was announced that free coaches and free food will be provided for volunteers who attend the march."
"It is an attempt to divert attention from the problems of people living on the Pakistani side, and give it a religious touch, which will further divide the people of Jammu and Kashmir on religious and ethnic lines," he said.
The date of the march, October 26, has also been highlighted as significant for pro-Pakistan groups as it was on this date in 1947 that the last ruler of the state of Jammu and Kashmir acceded to India.
The organizers stressed that the "peaceful march" is intended as a protest against the "atrocities in the region".
"It is not anti or pro any country. It is simply about people in Britain raising their voice against injustice," said Majid Chaudhry, the organiser of the 'Million March'.
The group also intends to hand over a petition to British Prime Minister David Cameron at Downing Street at the end of the march.