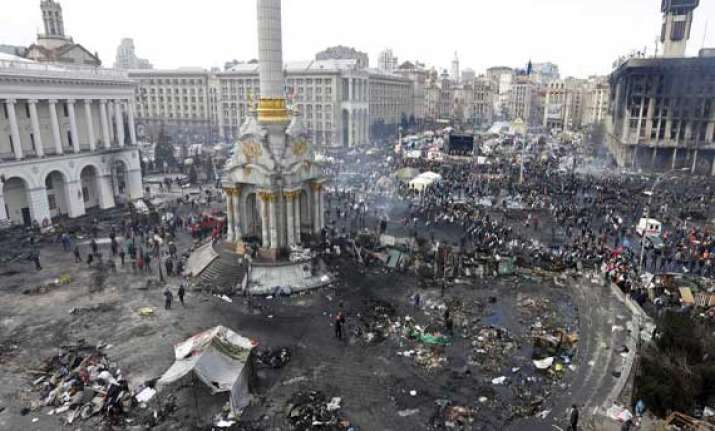 Moscow: The first batch of 500 Indians, mostly students, are leaving violence-hit Ukrainian city of Lugansk to Kyiv today as India made arrangements to evacuate close to 1000 of its nationals from that city, the biggest such exercise after thousands of Indians were evacuated from Libya in 2011.
The evacuation arrangements were made in cooperation with the Ukrainian government, the Spokesperson in the External Affairs Ministry said in New Delhi.
According to officials, Indian authorities have arranged 500 train tickets for today to evacuate the Indian nationals.  Another 500 train tickets have been arranged for tomorrow to evacuate the remaining Indian students and nationals.
In a letter to the Rector of Lugansk State Medical University, Indian Ambassador in Kyiv Rajiv K Chander said, "The university authorities may please inform the local administration about the en masse departure of the Indian students so that adequate security arrangements are made to enable them to reach the railway station safely."
Chander requested the university authorities to ensure that the students board the train and leave Lugansk, some 800 kms from the Ukrainian capital Kyiv.  Out of the 1,000 Indian nationals, 350 are from Kerala, 300 from Tamil Nadu, 150 from Andhra Pradesh, 60 from Punjab, 25 each from Jammu and Kashmir and Maharashtra.
The remaining Indians are from other states including 10 from Gujarat.