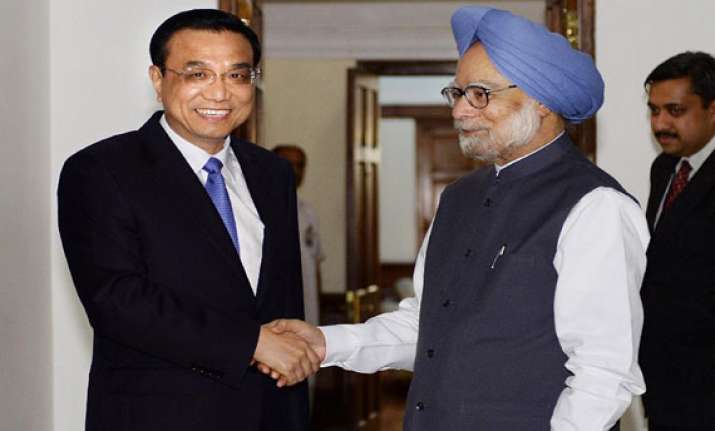 Beijing: India and China appear all set to sign a landmark agreement on border cooperation to avoid army face-offs like in Depsang valley in Ladakh recently but plans for putting in place a liberalised visa regime look elusive.  
Prime Minister Manmohan Singh, who arrived here to a warm reception on his three-day visit, will meet Chinese Premier Li Keqiang tomorrow after which the Border Defence Cooperation Agreement (BDCA) will be signed.
This assumes significance in the context of the Depsang valley episode in Ladakh earlier this year when People's Liberation Army (PLA) troops made an intrusion and stayed put for three weeks.
However, there are indications that an agreement for liberalising visas for the Chinese is unlikely to be signed by the two countries in a virtual tit-for-tat after China issued stapled visas to two Indian archers from Arunachal Pradesh recently.