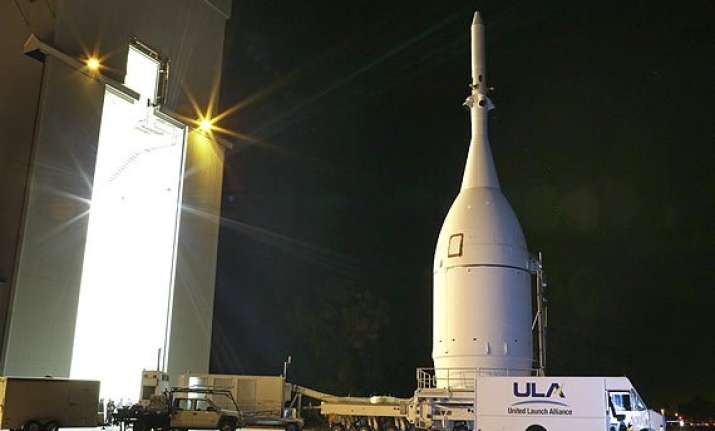 Cape Canaveral, Florida:  NASA's quest to send astronauts out into the solar system begins this week with a two-laps-around-Earth test flight.
 
The new Orion spacecraft is not going to Mars just yet; Thursday's debut will be unmanned and last just 4½ hours. But it will be the farthest a built-for-humans capsule has flown since the Apollo moon missions, shooting 3,600 miles (5,800 kilometers) out into space in order to gain enough momentum to re-enter the atmosphere at a scorching 20,000 mph (32,000 kph).
  
The dry run, if all goes well, will end with a Pacific splashdown off Mexico's Baja coast. Navy ships will recover the capsule for future use.
This initial Orion is rigged with 1,200 sensors to gauge its durability for the day when astronauts do climb aboard during the decade ahead. Advertised destinations include an asteroid to be corralled in lunar orbit for human exploration in the 2020s, followed by Mars in the 2030s.