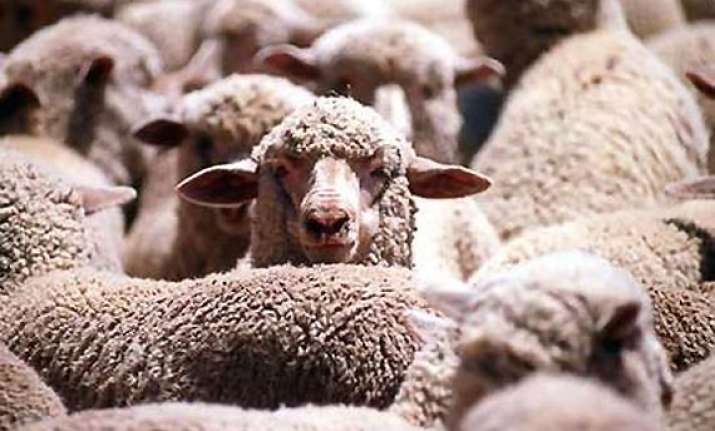 Karachi, Sep 20: A Pakistani man who imported 20-thousand Australian sheep on Wednesday moved to seek a restraining order against the culling of the animals, his lawyer said.
Authorities ordered the cull at a farm in Karachi after the sheep were suspected of being infected with Scabby mouth disease.
They also issued an arrest warrant against importer Tariq Butt for importing allegedly diseased sheep into the country.
"If they remain here there is the possibility that humans as well as animals may get infected. Therefore the Livestock department decided to cull them immediately, to prevent the spread of these diseases to other farms," explained Dr. Abdul Hafeez Sheikh, Deputy Director of the Livestock Department in Sindh province.
Sindh High Court judge has restrained police from arresting Butt, owner of M/s PK Livestock.
The sheep were shipped to Karachi when Bahrain refused to accept the consignment suspecting infection.
Later, the same consignment was sold to the Pakistani company.
Acting upon media reports, the animal were tested for foot and mouth disease (FMD) and were cleared, Butt's lawyer Adnan Memon said.
However, later provincial livestock authorities decided to look into the matter and according their reports, the sheep were found infected, leading to the order to slaughter them.
Memon said the company had no objection to the cull should fresh testing prove the sheep were infected.
Until then, he said, the sheep could remain quarantined on the farm.
He was confident that the flock was disease free and was imported on the basis of a valid health certificate by the Australian government.
Scabby mouth disease is a viral infection that causes sores and scabs around the mouth and face of sheep, and it is common with live exports because of close confinement on ships. The infection is not fatal and normally heals after several weeks.