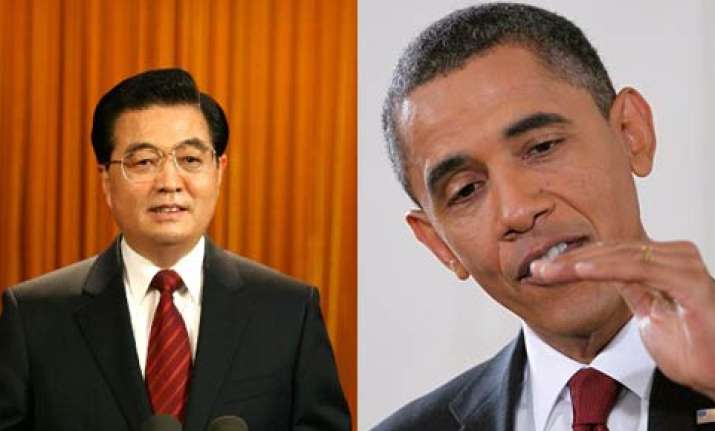 Boston, Nov 4 (PTI) Chinese President Hu Jintao has been named the most powerful person in the world by Forbes, ahead of US President Barack Obama who is ranked second among 68 people "who matter," a list that also includes Congress President Sonia Gandhi and Prime Minister Manmohan Singh.
Gandhi ranks 9th on the Forbes 2010 list of the 'World's Most Powerful People.' Singh comes in at number 18.
India's business tycoons Reliance Industries Chairman
Mukesh Ambani
, Tata Sons Chairman Ratan Tata and head of ArcelorMittal, Lakshmi Mittal also make the list.
Of the 6.8 billion people on the planet, Forbes' list comprises "the 68 who matter." The heads of state, major religious figures, entrepreneurs and outlaws on the second annual list were chosen "because, in various ways, they bend the world to their will."
Jintao, 67, occupies the top slot for being the "paramount political leader of more people than anyone else on the planet" and one who "exercises near dictatorial control over 1.3 billion people, one-fifth of world's population."
Forbes said unlike his Western counterparts, Hu, head of the world's largest army in size, can "divert rivers, build cities, jail dissidents and censor Internet without meddling from pesky bureaucrats, courts."
His country, which refuses to "kowtow" to US pressure to change its exchange-rate regime, recently surpassed Japan to become the world's second-largest economy both in absolute and purchasing power terms.
China is also poised to overtake the US as the world's largest economy in 25 years.
"Creditor nation oversees world's largest reserves at 2.65 trillion dollars - 1.5 trillion dollars of which is in US dollar holdings," Forbes said.
His handpicked successor, Xi Jinping, is set to assume the presidency in 2012.
Forbes said the second most powerful person in the world is Obama who has slipped in this year's ranking after occupying the top slot last year. His Democratic Party suffered a mighty blow in the just concluded US midterm elections, with the President decisively losing support of the House of Representatives and barely holding onto the Senate, Forbes said.
"It is quite a come-down for last year's most powerful person, who after enacting widespread reforms in his first two years in office will be hard-pressed to implement his agenda in the next two," the publication added.