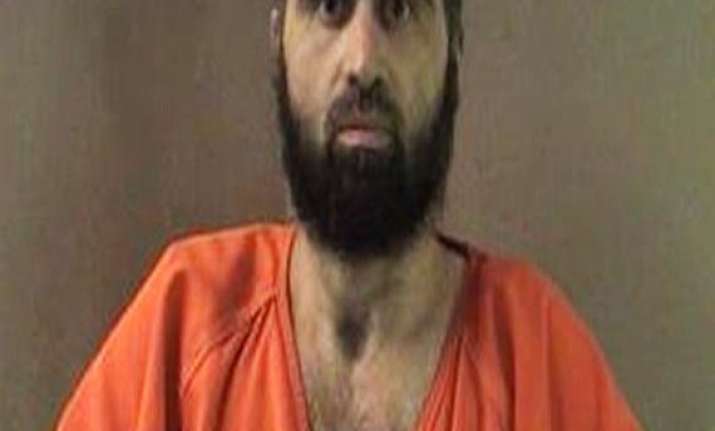 Fort Hood, Texas: The trial of a U.S. Army psychiatrist resumed Monday with witness after witness describing how he carried out a shooting massacre that left 13 dead at the Fort Hood military base in Texas.
Nidal Hasan, who is acting as his own attorney during the trial, mostly watched in silence—as he has since the trial began last week. That has enabled prosecutors to call more than 60 witnesses in just four days.
Hasan, a U.S.-born Muslim, faces the death penalty if convicted of murder and attempted murder in the November 2009 shootings. He has told jurors he was the gunman and has said little in his defense.
The witnesses—many of them soldiers shot during the attack—have described how Hasan opened fire inside a Fort Hood building, leaving it scattered with blood and the dead. Hasan has questioned just two witnesses and raised only a few brief objections.
Hasan's standby defense attorneys have protested that Hasan is putting up a defense that guarantees him the death penalty.
The attorneys asked the judge to scale back their responsibilities to help Hasan or to allow them to take over his defense, but the judge refused.
The rapid pace raises the possibility that prosecutors may wrap up far sooner than the months-long timeline the judge initially said was possible for the trial.
So far, witnesses have built a gory, detailed picture about what happened the afternoon of Nov. 5, 2009. They've said a gunman shouted "Allahu Akbar!"—Arabic for "God is great!"—and opened fire on unarmed soldiers, many of whom were getting ready to deploy to Afghanistan.
Many of the wounded soldiers thought the gunfire was a training exercise, and some didn't realize it was an attack until they were hit by bullets.
Spc. Jonathan Sims also took the stand Monday, telling jurors how he was shot while trying to protect another soldier whose neck he was holding to try to stop the bleeding.
Sims then echoed earlier testimony when he said he heard a wounded soldier crying out, "My baby! My baby!" One of the soldiers who was killed, Pvt. Franceska Velez, was pregnant.
A total of 18 witnesses testified Monday, and Hasan didn't question any of them.
He did, however, indicate that he was enlisting the help of his standby attorneys, who have been ordered to help him during the trial. Hasan told Osborn that he had assigned "some tasks" to one of them and wanted the judge to let the lawyer skip court for the day.
"It would be in my best interest if he used that time to prepare for that," Hasan said, and Osborn agreed.
It was among the few hints that Hasan has offered about his defense since his brief opening statement last week, when he acknowledged that evidence would show he was the shooter and described himself as a soldier who "switched sides." He indicated before trial that he would call just two witnesses.