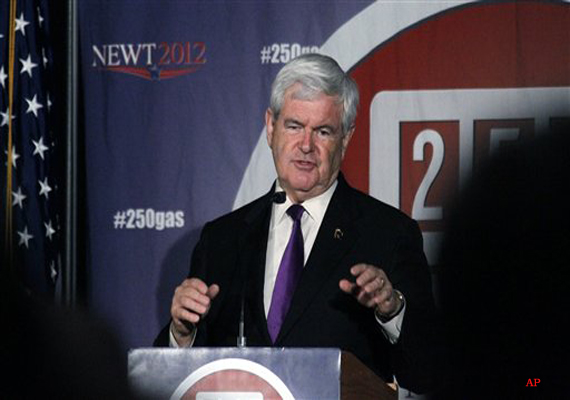 Washington, Mar 12 : Newt Gingrich, who is seeking the Republican nomination for the US Presidential polls on Sunday claimed that Pakistan hid Osama bin Laden for seven years, putting a question mark on Islamabad being a serious American ally.

"After USD 20 billion in the last decade, it's pretty hard to argue that the Pakistanis are seriously our allies when they hide bin Laden for seven years," Gingrich, the former Speaker of the US House of Representatives told the CBS's 'Face the Nation'.

Gingrich, who is having a tough fight to remain in the race to bag Republican presidential nomination, said it is time for the US to leave Afghanistan. 

"I think that we have to reassess the entire region. I think the revelations about Pakistan having hidden bin Laden for seven years in a military city near their national defense university, and then hunting down not the people who were protecting bin Laden, but hunting down the people who were helping America," Gingrich said.

The former Speaker of the House of Representatives made a similar allegation during an interview to the Fox News. 

"When you look at Pakistan and realised that they have been hiding bin Laden for at least seven years in a military city within a mile of their national defense university, and their reaction wasn't to fine the people who'd been hiding him, but it was to find the people who helped the Americans, there is something profoundly wrong with the way approaching the whole region.

And I think it's going to get substantially worse, not better," he said.

"I think that we are risking of young men and women in a mission that may frankly not be doable," Gingrich told the Fox News.