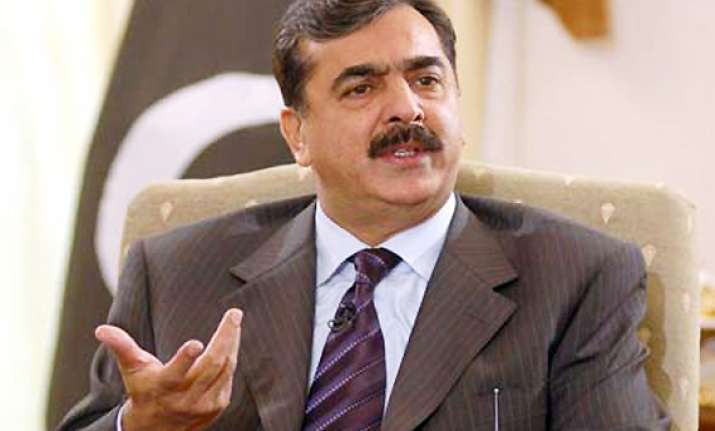 Islamabad, Dec 24: Prime Minister Yousuf Raza Gilani today sought to downplay a reported rift between his civilian government and Pakistan's military, contending a clarification issued by the powerful army chief Ashfaq Parvez Kayani had helped clear the air.

"The army chief's clarification issued yesterday - it is extremely well taken in the democratic circles. It will certainly bring an improvement," Gilani said while interacting with reporters on the sidelines of a function at Fatima Church here ahead of Christmas.

In an apparent response to Gilani's remarks about conspiracies being hatched against the civilian government, General Kayani yesterday said the army will continue to support democracy.

The top most Pakistani commander dispelled speculation about a military takeover, saying such talk was a "bogey to divert the focus from the real issues".

When a reporter asked the premier if Kayani's clarification meant conspiracies were no longer being hatched against the government, Gilani replied: "Golden words are never repeated."

Gilani said political parties, the judiciary and the army chief have voiced their support for democracy and the "season of rumours" will end in March, when polls are held to the Senate or upper house of parliament.

Sharp differences have emerged between the government and the army over an alleged memo that sought American help to stave off a feared coup in Pakistan after the US raid that killed Osama bin Laden in May.

The government has said President Asif Ali Zardari and the Prime Minister played no role in drafting or delivering the memo to former US military chief Admiral Mike Mullen.