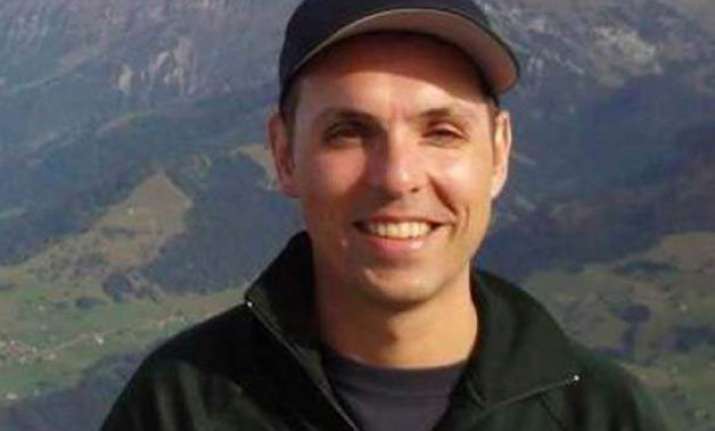 Duesseldorf: The co-pilot of Germanwings aircraft,  Andreas Lubitz who is suspected of deliberately crashing the passenger plane into French Alps, once told his girlfriend that he would one day do something that everyone will know his name. The revelation was made by a woman, who was once in a romantic relationship with Lubitz, in an interview with German daily Bild.
Lubitz, suspected of having a mental illness, told his girlfriend in 2014 that he was in psychiatric treatment. French investigators said that the black box voice recorder indicates that Lubitz, 27, locked his captain out of the cockpit on Tuesday and deliberately flew Flight 4U 9525, an Airbus A320-200, into a mountainside with 150 people on board.
Recovery operations at the remote crash site were still ongoing, with French officials continuing to comb the mountain for body parts and evidence.
The plane`s second black box, which records flight data, has not yet been recovered.
Maria W, a flight attendant aged 26, told Bild, "When I heard about the crash, I remembered a sentence, over and over again, that he said, 'One day I'll do something that will change the system, and then everyone will know my name and remember it'."
She said that she did not know what he meant at that time but now it's obvious to her.
"He did it because he realised that, due to his health problems, his big dream of working at Lufthansa, of a having job as a pilot, and as a pilot on long-distance flights, was nearly impossible," Maria said during her interview.
She told the newspaper that he did not talk much about his illness but he told her that he was in psychiatric treatment.
Maria W. told the paper, "We always talked a lot about work and then he became a different person. He became upset about the conditions we worked under: too little money, fear of losing the contract, too much pressure."
German authorities said on Friday they had found torn-up sick notes showing that the co-pilot was suffering from an illness that should have grounded him on the day of the tragedy. Germanwings, the budget airline of the flag carrier Lufthansa, has said he had not submitted any sick note at the time.
They said they had not either found a suicide note, confession or anything pointing to a "political or religious" motive but added it would take "several days" to evaluate the rest of what was collected.