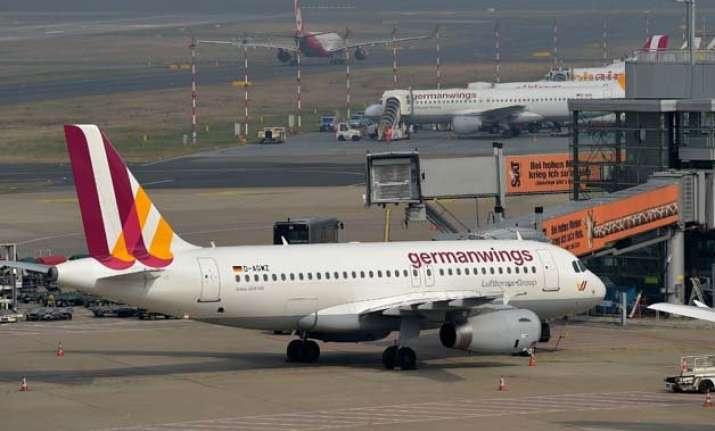 Seyne (France): A black box belonging to Airbus A320, which crashed yesterday in a remote area of the French Alps, has been found from the crash site.
"A black box was found and will be delivered to investigators," French Interior Minister Bernard Cazeneuve informed yesterday.
Airbus A320 of a German budget airline with 150 people on board crashed in southern France while flying from Spain's Barcelona to Germany's Dusseldorf. French President Francois Hollande said no survivors are expected.
ALSO READ: Airbus A320 crashes in southern France
Confirming its flight 4U9525 met with an accident over the French Alps, Germanwings put the toll at 150.
Earlier media reports said the plane carried 142 passengers and a crew of six.
The Germanwings Airbus A320 plane left Barcelona at 9:55 am, sent out a distress signal at 10:45 am, then crashed in a mountainous zone in France at an altitude of about 2,000 meters (6,550 feet), said Pierre-Henry Brandet, the French Interior Ministry spokesman.
ALSO READ: 18 accidents and incidents involving Airbus A320
Germanwings is a lower-cost unit of Lufthansa, Germany's biggest airline. It has been operating since 2002, part of traditional national carriers' response from rising European budget carriers. It serves mainly European destinations.
The Germanwings logo, normally maroon and yellow, was blacked out on its Twitter feed. Family members arriving at Duesseldorf airport were taken from the main terminal to a nearby building, which airport employees covered partly with sheets for privacy.